Motorsport features in BRW Rich 200 list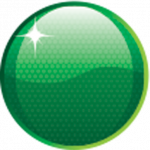 Motorsport figures have again featured prominently in BRW Magazine's annual Rich 200 list, with Seven boss Kerry Stokes leading the way with an estimaned wealth of $2.29billion.
That figure put Stokes 11th on this year's listing, which was topped for the first time by Westfield boss Frank Lowy with wealth of $5.04billion.
In part due to the recent merger of his Seven Network and WesTrac Group assets, Stokes has seen his value rise substantially in the last 12 months.
The new-look Seven Group boasts the Seven Network, Seven Media Group, WesTrac Australia, WesTrac China, National Hire Group, Coates Hire, Allight, Pacific Magazines and Vivid Wireless as part of its make-up, as well as stakes in Yahoo7, The West Australian, Prime Television and Consolidated Media Holdings.
Consolidated Media Holdings, the publically listed company inherited by James Packer from his late father Kerry, is a part-owner of Premier Media Group, owners of pay television network Fox Sports, which regained the rights to show replays of V8 Supercar races in 2010.
Coates Hire is a sponsor of the V8 Supercar Championship Series, while WesTrac is a backer of Ford Performance Racing. The Seven Network holds the V8 Supercars telecast rights until the end of the 2012 season.
Lindsay Fox is the next motorsport mogul on the list, owner of the Phillip Island Grand Prix Circuit, not to mention arguably Australia's finest classic and exotic car collection.
Toll Holdings boss Paul Little is next, with Toll a long-time V8 Supercar sponsor and current naming rights backer of the Toll Holden Racing Team.
Australian Grand Prix Corporation chairman and former Fairfax chairman Ron Walker is next, just ahead of Tony Perich, who recently closed his Oran Park Raceway on the outskirts of Sydney to make way for a massive housing development of over 8000 homes as well as a retirement village.
The Perich family also owns Freedom Nutritional Products and an enormous dairy farming operation on the expanses of land held by its Leppington Pastroral Company west of Sydney.
Two families involved in motorsport have also featured, with Queensland property developers the Juniper family sporadically involved in Porsche and GT racing with sons Shaun and Scott.
The Lee family, owns of retail giant Bing Lee, also feature and are sponsors of the Fiore brother's Triple F Racing V8 Supercar team.
Reg Rowe is the 49 percent owner of the Supercheap Auto empire, which sponsors Paul Morris Motorsport, the V8 Supercar Championship Series, the Supercheap Auto Bathurst 1000 and the Seven Network's  V8 Supercars telecast.
John Longhurst, father of former Bathurst winner Tony Longhurst, is a long-time inclusion in the BRW 200, having developed and subsequently sold the Dreamworld theme park on the Gold Coast. He continuies to own the Logan Hyperdome shopping centre located between Brisbane and the Gold Coast.
Rob Gerald, founder of Gerard Industries, owners of the Clipsal electrical brand, again features on the list despite a rough couple of years. Gerard's son Simon continues to run Gerard Industries, with Clipsal continuing its long association as naming rights sponsors of the hugely successful Adelaide event on the V8 Supercar calendar.
Brothers Peter and Stephen Hill may be in their late 40s, but they still enjoy a huge stake in the lucrative youth and skate clothing market as well as dabbling in GT racing. The duo owns an array of brands including Globe and Gallaz as well as distribution rights for labels such as Birdhouse and Chocolate. Globe is also a personal sponsor of Jack Daniel's Racig driver Rick Kelly.
Harold Mitchell is well known in the media and sporting communities, as owner of the Mitchell Communication Group as well as holding the Chairman's role at the new Melbourne Rebels Super 14 team. Mitchell boasts V8 Supercars Australia as a client for media buying and other duties.
Terry Morris, father of V8 Supercar team owner Paul, is the last motorsport personality to make the BRW 200 list this year. His wine company Sirromet is an ever-present backer of Paul Morris Motorsport and Morris International also owns the building leased by V8 Supercars Australia for its Gold Coast headquarters.
Aviation magnate Paul Stoddart fell out of the BRW Rich 200 in 2010, with the former Minardi F1 team owner dropping off the listing due to falling valuation as a result of the stronger dollar.
Another who narrowly missed the cut in 2010 is Gerry Ryan, owner of Jayco Caravans. Valued at $180million, Jayco is a long-time sponsor of V8 Supercar teams and current backer of Fujitsu V8 Supercar Series front-runner David Russell.
Motorsport people in 2010 BRW Rich 200
| | | | | | |
| --- | --- | --- | --- | --- | --- |
| Rank | Name | Company | Assets | 2010 Entry | 2009 Entry |
| 11. | Kerry Stokes | Seven Group | Media, Mining Services | $2.29billion | $1.90billion |
| 17. | Lindsay Fox | Linfox | Transport, Property | $1.87billion | $1.58billion |
| 38. | Paul Little | Toll Holdings | Transport, Property | $855million | $718million |
| 42. | Ron Walker | Evolve Development | Property, Investment | $798million | $768million |
| 50. | Tony Perich & family | Oran Park/Leppington Co. | Property, Dairy | $735million | $714million |
| *17. | Juniper family | Juniper Group | Property | $580million | $580million |
| *23. | Lee family | Bing Lee | Retail, Property | $489million | $368million |
| 82. | Reg Rowe | Supercheap Auto | Retail, Property | $465million | $301million |
| 84. | John Longhurst | Logan Hyperdome | Property | $456million | $443million |
| 132. | Rob Gerard & family | Gerard Lighting | Manufacturing, Rural | $301million | $335million |
| 156. | Peter & Stephen Hill | Globe International | Clothing, Property | $260million | $250million |
| 169. | Harold Mitchell | Mitchell Communication | Media, Property | $243million | $180million |
| 190. | Terry Morris | Morris International | Property, Wine | $211million | $176million |
* Included in Families listing
Source: BRW Magazine 27 May 2010 (Fairfax Media)