Mark Webber claims pole in Turkey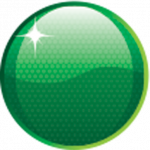 Australian Mark Webber has continued his great run of form to claim his fourth pole position of the 2010 Formula One World Championship in Turkey today.
The Red Bull driver will share the front row for tomorrow's race with McLaren-Mercedes driver Lewis Hamilton while Webber's team-mate Sebastien Vettel is set to line up from position three on the grid.
Vettel was the pacesetter during the opening two segments of qualifying but was unable to match Webber and Hamilton's pace in the final dash for pole position.
Jensen Button finished fourth fastest ahead of Mercedes GP team-mates Michael Schumacher and Nico Rosberg.
Rounding out the top ten was Robert Kubica, Felipe Massa, Vitaly Petrov and Kamui Kobayashi.
Turkish Grand Prix
Qualifying
| | | | | | |
| --- | --- | --- | --- | --- | --- |
| Pos | Driver | Team | Q1 | Q2 | Q3 |
| 1 | Mark Webber | RBR-Renault | 1:27.500 | 1:26.818 | 1:26.295 |
| 2 | Lewis Hamilton | McLaren-Mercedes | 1:27.667 | 1:27.013 | 1:26.433 |
| 3 | Sebastian Vettel | RBR-Renault | 1:27.067 | 1:26.729 | 1:26.760 |
| 4 | Jenson Button | McLaren-Mercedes | 1:27.555 | 1:27.277 | 1:26.781 |
| 5 | Michael Schumacher | Mercedes GP | 1:27.756 | 1:27.438 | 1:26.857 |
| 6 | Nico Rosberg | Mercedes GP | 1:27.649 | 1:27.141 | 1:26.952 |
| 7 | Robert Kubica | Renault | 1:27.766 | 1:27.426 | 1:27.039 |
| 8 | Felipe Massa | Ferrari | 1:27.993 | 1:27.200 | 1:27.082 |
| 9 | Vitaly Petrov | Renault | 1:27.620 | 1:27.387 | 1:27.430 |
| 10 | Kamui Kobayashi | BMW Sauber-Ferrari | 1:28.158 | 1:27.434 | 1:28.122 |
| 11 | Adrian Sutil | Force India-Mercedes | 1:27.951 | 1:27.525 | |
| 12 | Fernando Alonso | Ferrari | 1:27.857 | 1:27.612 | |
| 13 | Pedro de la Rosa | BMW Sauber-Ferrari | 1:28.147 | 1:27.879 | |
| 14 | Sebastien Buemi | STR-Ferrari | 1:28.534 | 1:28.273 | |
| 15 | Rubens Barrichello | Williams-Cosworth | 1:28.336 | 1:28.392 | |
| 16 | Jaime Alguersuari | STR-Ferrari | 1:28.460 | 1:28.540 | |
| 17 | Nico Hulkenberg | Williams-Cosworth | 1:28.227 | 1:28.841 | |
| 18 | Vitantonio Liuzzi | Force India-Mercedes | 1:28.958 | | |
| 19 | Jarno Trulli | Lotus-Cosworth | 1:30.237 | | |
| 20 | Heikki Kovalainen | Lotus-Cosworth | 1:30.519 | | |
| 21 | Timo Glock | Virgin-Cosworth | 1:30.744 | | |
| 22 | Bruno Senna | HRT-Cosworth | 1:31.266 | | |
| 23 | Lucas di Grassi | Virgin-Cosworth | 1:31.989 | | |
| 24 | Karun Chandhok | HRT-Cosworth | 1:32.060 | | |