Button fastest in opening day at Istanbul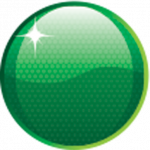 McLaren's Jenson Button has ended the first day of practice at Turkey's Istanbul circuit on top of the tables, setting the fastest time ahead of Australian Red Bull Racing driver Mark Webber.
McLaren and Red Bull dominated the two practice sessions, with Button's team-mate Lewis Hamilton fastest in the first session before Button blitzed the entire field in practice two to take the overnight bragging rights.
While Webber was quick, it wasn't all smiles for Red Bull. Sebastian Vettel, third in the second session, reported loss of water pressure, and Webber stopped with five minutes of the session to go with smoke billowing from the rear of his RB6. The Red Bull team is running the F-Duct aerodynamic system for the first time this weekend.
The Mercedes duo of Nico Rosberg and Michael Schumacher were competitive in both sessions. Michael Schumacher and Nico Rosberg were third and fourth respectively in the first practice session, but dropped down to sixth and seventh in P2.
At Ferrari, Fernando Alonso could only manage a best of fifth in P2, with his team-mate Felipe Massa struggling in both sessions, which included a couple of off-track excursions. Massa is a three-time winner in Turkey.
Renault's Robert Kubica took sixth and eighth in the session, with his team-mate Vitaly Petrov again impressing with for ninth in the second outing.
For Australian television viewers, Formula One qualifying will be shown live in Sydney at 8.50pm on ONE HD and delayed in all other states. Check your local guides for details.