Young Kiwi gets debut V8 test with SBR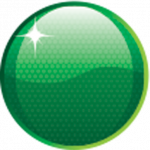 Earl Bamber has driven a V8 Supercar for the first time, testing with Stone Brothers Racing at Queensland Raceway yesterday.
The 19-year-old New Zealander completed 40 laps in SBR's Fujitsu Racing entry, regularly driven by fellow Kiwi Scott McLaughlin.
Bamber has driven in a variety of categories over the past few years, including Formula BMW, A1 Grand Prix, Toyota Racing Series, Australian Formula 3, GP2 Asia and a test in a Mercedes DTM car.
Now, his focus has turned to touring cars, and Bamber told Speedcafe.com.au that he hopes the test can eventually lead to regular spot on the Australian racing scene.
"I'd like to see myself try and get into a V8 in the next year or two," he said.
"Maybe next season I'll do a full season of Fujitsu Series, and then look to something more the following year or two, but you never know with motor racing. Things are always changing, but that's the goal and the focus at the moment."
The Wanganui-based driver was granted the test after an introduction to team owner Ross Stone by New Zealand racing stalwart Ken Smith.
"I met Ross through Kenny Smith. He introduced me to Ross at Hamilton and we got talking," he said.
"From there, we just built the contact, came over and did the test. I have to thank Ross for giving me the opportunity to have my first taste of a Supercar."
Bamber says that the V8 Supercar was a lot different to anything else he has driven.
"I was quite surprised really. It was quite good to drive," he said.
"I got about 40 laps. It wasn't about setting the world on fire. It was about having a drive and experiencing the car. They are certainly different to drive – I've driven other touring cars in the past, and it's certainly the best one I've ever driven.
"It does take a bit to get the hang of. You see a lot of the international guys come over and they struggle with them. The boys in the Main Game are at the top of the level and you need to be doing a good job to be close to them. It takes a while to get your head around it, and you'd be silly to think you'd go in there and be quick straight away. It takes a lot hard work.
"I improved every time I went out and eventually ended up with something good which I hope I can improve on if I get another chance."