What's on the Box?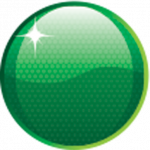 First of all a word of warning to employers of motorsports enthusiasts this coming Monday; don't expect the best out of your rev-head staff members!
This Sunday night – early Monday morning, race fans have every excuse for an all-nighter in front of the TV as Australia's best chase two major events on the world motorsports stage.
Formula One
Can Queanbeyan's Mark Webber make it three-on-the-trot in Turkey? Qualifying for the Turkish Grand Prix will be on ONE HD on Saturday evening. LIVE pre-race coverage gets underway from 9pm Sunday evening on ONE HD followed by the race itself LIVE from 10pm.
Indianapolis 500
With over 350,000 people in attendance, the Indy 500 is the world's single biggest one day sporting event. This year is the 94th running of the race at the Brickyard and Toowoomba's Will Power will start from the middle of the front row! Sitting behind him is another Aussie and Penske Racing teammate Ryan Briscoe. LIVE Pre-race coverage starts on ESPN from 2am with the 500-mile classic set to start at 3am.
NASCAR
NASCAR Nationwide Series action from Lowe's Motor Speedway in Charlotte is LIVE on ONE HD from 4am Sunday morning. Then after you are done watching the Indy 500, see if Launceston's Marcos Ambrose can make his mark in the longest race in NASCAR, the Coca-Cola 600 from Charlotte, is then on Monday morning LIVE from 7.30am on Foxsports.
WRC
The World Rally Championship is in Portugal this weekend. You can catch same-day highlights of each leg on ONE HD beginning with the opening day's action at 6pm Saturday evening.
World Superbikes
Being the Memorial Day long weekend in North America, the US round of the World Suberbikes can be seen LIVE on Foxsports from 3.30am Tuesday morning.
Other shows to look out for
Seven has V8 Utes, V8XTRA and Formula Ford (Seven 2) on Saturday. You can catch Speedweek on SBS on Sunday, Mobil-1 On The Grid on Foxsports and ESPN, and the ANDRA Pro Series on ONE HD. Also there will be plenty of replays of F1, Indycars, NASCAR, Superbikes and WRC during the mid week.