Tom Gorman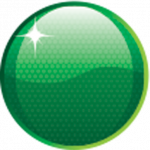 Between March of 2004 through to January, 2008 Tom Gorman was President of Ford Australia. He succeeded the late Geoff Polites, who was appointed to a new position based in Europe. Gorman had big shoes to fill, Polites was not only highly respected in Australia but was highly admired in motorsport circles.
The likeable Gorman started his Ford career in the US in 1987. He was best known within the company as one of its chief financial controllers. During his time he steadily moved up the corporate ladder to eventually take over as General Sales Manager in 2002 – where he was responsible for sales of all Ford cars and trucks in the U.S.
During his time as Ford's Australian boss, Gorman saw Ford backed V8 Supercar teams and drivers prosper, particularly at Bathurst where the Blue Oval had endured a lean spell.
"I have many good memories from my time at Ford Australia but the best racing memory has to be the Ford victory at Bathurst in 2006," Gorman told Speedcafe.com.au.
"After a seven year run of Holden victories, Jamie (Whincup) and Craig (Lowndes) brought home a very emotional win for Ford."
It was not only an emotional victory for the Blue Oval – the win itself cemented the memory of Australian motorsport in the mind of the American-expat.
"Of course, in September of 2006 racing fans mourned the loss of Peter Brock," said Gorman.
"The win at Bathurst was especially emotional for Craig and will forever hold an important place in my memories of racing in Australia."
Moving to Australia from the U.S, initially Gorman did not have a thorough understanding of V8 Supercars. This changed quickly. Not long after he started at Ford Australia he went for a hotlap with Dick Johnson Racing and he got to experience first-hand the passion and enthusiasm that Australian's have towards V8 Supercars.
"Although I enjoy all types of motor racing, V8 Supercars is very special to me," Gorman said.
"I spent 21 years at Ford and my time as President of Ford Australia was my best experience.
"Through V8 Supercars I met some great people, was able to see a lot of this country, and learned to appreciate the passion Australian's bring to the sport. Motor racing will always be a part of me."
Nowadays, Gorman is Chief Executive Officer at Brambles. He began there as Group President in March 2008 and became CEO in November 2009.
Constant international travel doesn't give Gorman much opportunity to attend V8 events, but he does watch as many races as possible from home.
"I spend a lot of time on the road away from Australia so my ability to get to the track is somewhat limited," Gorman said.
"I am absolutely still interested in auto racing. In addition to following Marcos Ambrose's progress in NASCAR in the US, I watch as many V8 Supercar races as possible.
"I was glued to the television earlier this year to watch James Courtney bring home the first win of the season for Ford.
"It's great to see James doing so well this year and, of course, it's also great to see Dick Johnson's team leading the way for Ford."
As for the next time the V8 paddock will see Gorman strolling down pit lane?
"I will be in Australia for a few weeks in October and am hopeful I can get to Bathurst," Gorman concluded.