Rain delays Australian Sprintcar Championship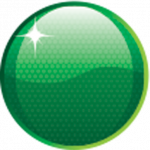 The opening night of the Valvoline Australian Sprintcar Championship at the Northline Speedway in Darwin, Northern Territory has been washed out.
With in excess of 25 millimetres of rain falling in a couple of hours, which ironically missed the city centre but soaked the Hidden Valley region, event organisers were left with no option but to postpone tonight's heat races until tomorrow evening.
This weekend is the first time in almost 25 years that Australia's most prestigious Sprintcar event has been held in the Top End. The last, and only other, time it was held in Darwin second-generation racer Brett Lacey was victorious.
After a strong finish to the summer, including victory in the Queensland Championship earlier this month, Robbie Farr enters this weekend's event full of confidence ans one of the favourites alongside Brooke Tatnell, Garry Brazier and Kerry Madsen.
"I had a good finish to the summer but I think this is a bit of a neutral ground up here and judging by last night's practice times it is going to be a hard fought event," said Farr.
"Until last night I'd never seen the joint, so we had a lot of stuff that I wanted to try during the night and by the last session I feel as though we have ended up with a good base set-up.
"I've drawn two middle draws for my heat races which isn't ideal but we'll go out there tomorrow night and see what we can do."