James Davison set for sportscar debut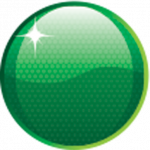 James Davison will make his debut in the 2010 GRAND-AM Rolex Sports Car Series at Watkins Glen International Raceway next weekend.
Davison, 23, will co-drive the #8 Starworks Motorsports Corsa Car Care Dinan-BMW Riley with Ryan Dalziel and Mike Forest in the Sahlen's Six Hours of The Glen.
The Indy Lights series runner up, who scored pole at Watkins Glen last year, is eager to make his sportscar debut.
"I really look forward to my debut with Starworks Motorsport in the Rolex Series," said Davison.
"The teams and drivers in Grand Am are at a high level that I am eager to race against. I go into the Watkins Glen weekend with zero mileage in the car however I come off a strong run last year there earning the pole in Indy Lights having not tested there. This gives me confidence to get up to speed in the short time I have.
"Being paired with Ryan Dalziel and Mike Forest who are second and fifth in the championship before Lime Rock gives me not only a great opportunity but a responsibility. I fully intend to perform well for the Starworks team to repay the faith they have shown in me."
Starworks Motorsport team owner Peter Baron is confident that Davison will be able to do the job asked of him.
"I'm really excited to get James on board with us for the 6 Hours of The Glen," said Baron.
"We've tested quite a few Indy Lights drivers and have found the handling characteristics similar to a DP. While looking for a third driver for the 6 Hours, James record stood clear above the rest."
Davison, a third-generation race driver, started his career in Victorian state Formula Ford before embarking on his American adventure. He started in the 2005 Formula BMW USA Junior Series, before moving up to the Star Mazda Championship. James then graduated to Indy Lights for the 2008 and 2009 seasons, finishing second in the 2009 driver standings.
This year, Davison has been forced onto the sidelines after the full-time closure of Vison Racing's operations, which was compounded by a snowboarding injury in March.
The Sahlen's Six Hours of The Glen, GRAND-AM Rolex Sports Car Series race will take place June 4-5 on the full 3.4-mile Watkins Glen International road course in Watkins Glen, New York.