Hossack lays down the gauntlet at Mallala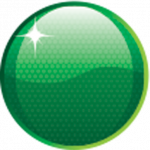 Darren Hossack has laid down the gauntlet in the battle of the Kerrick Sports Sedans for the Clem Smith Cup today at Mallala Motor Sport Park with the quickest lap time of the day, as wet weather interrupted practice for this weekend's round of the Shannons Nationals Motor Racing Championships.
Hossack, the driver of John Gourlay's V8 Chevrolet powered Audi A4, set a quick time of 1:07.9437s in today's second practice session, before wet weather took hold, ruining any further chance of fast laps in the afternoon session.
"Today was the first time that we have run on Michelin tyres after running on Dunlops in the past, and we don't really know where they are at," Hossack said.
"We're happy with the lap times, we managed to do the same times as we did in practice last year, but we're just not sure of the new tyre gain.
Hossack used the last wet session as a test bed for a new de-fogging system in the Audi, which might come into play as varied weather is forecast for tomorrow.
The Clem Smith Cup carries a prize pool of $5000, with money also on the line in the PPG Gearboxes Dash for Cash, making this weekend's round of the Kerrick Sports Sedan Series the biggest on the category's calendar.
In other on-track action, Ben Barker set the early pace in the Formula 3 Australian Drivers Championship, although the British driver finished the wet second session deep in the sand trap, while fellow Team BRM driver Mitch Evans climbed to the top of the time sheets.
It was a tough day for championship leader Tom Tweedie, who broke a drive shaft early in the first session on his Mallala debut, setting himself behind the eight ball for the rest of the weekend.
The category picked up another international driver this morning, with New Zealander Martin Short landing a last minute drive in the spare R-Tek Motorsport Dallara alongside young Tasmanian Josh Burdon.
In the Porsche GT3 Cup Challenge presented by Mission Foods, South Australians showed the way in the opening dry session, with Mark Krashos first and Gary Dann third.
Series leader Matt Kingsley was second in his older model 996 machine, while Jon Trende topped the time sheets in the sodden afternoon run.
Tony Evangelou led the charge in the Shannons V8 Touring Cars in the morning, before wet weather made life tough for the former V8 Supercars in the last two practice sessions.
The local South Australian Formula Vee racers also took to the track, although New South Wales ring in Dylan Thomas set the quickest time of the day.
Qualifying and racing will be held at the South Australian circuit tomorrow and Sunday.