Mikko Hirvonen grabs early lead in Portugal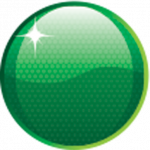 BP-Ford Abu Dhabi's Mikko Hirvonen has taken the early lead of the Vodafone Rally de Portugal, winning Thursday evening's Algarve Stadium Superspecial.
The Ford Focus RS WRC driver completed the 2-kilometre head-to-head test in 2:09.3, just one-tenth of a second quicker than Munchi's team driver Federico Villagra.
In front of thousands of fans in the football stadium, the Finn got plenty of local support with a Portuguese flag flying from the car's aerial.
"It's a great way to start the rally!" said Hirvonen.
"Okay, it's only a short stage but it's always really nice to win – and a big pleasure to beat Sebastien Loeb!
Tomorrow is when the real action starts, though."
Drivers face six gravel stages during the completion of Friday's opening leg in the Serra do Caldeirão hills, north of Faro. The rally itself totals 18 stages covering 355.32-competive kilometres.
Leaderboard – End of SS#1 Vodafone Rally de Portugal
| | | | |
| --- | --- | --- | --- |
| No | Driver | Car | Time |
| 1 | Mikko Hirvonen | Ford Focus RS WRC | 0:02:09.3 |
| 2 | Federico Villagra | Ford Focus RS WRC | +0:00.1 |
| 3 | Petter Solberg | Citroen C4 WRC | +0:00.7 |
| 4 | Dani Sordo | Citroen C4 WRC | +0:00.8 |
| 5 | Henning Solberg | Ford Focus RS WRC | +0:00.9 |
| 6 | Sebastien Ogier | Citroen C4 WRC | +0:01.0 |
| 7 | Matthew Wilson | Ford Focus RS WRC | +0:01.2 |
| 8 | Sebastien Loeb | Citroen C4 WRC | +0:01.5 |
| 9= | Kimi Raikkonen | Citroen C4 WRC | +0:01.7 |
| 9= | Ken Block | Ford Focus RS WRC | +0:01.7 |