Trevor Green back behind the wheel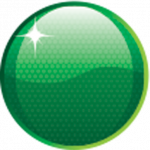 After six months on the sidelines due to a back injury Trevor Green got back behind the wheel during practice for this weekend's Valvoline Australian Sprintcar Championship at Darwin's Northline Speedway last night.
Green suffered a compressed fracture of his spine when he flipped out of the B-Main in round three of the World Series Sprintcars Championship last November.
Having missed the prospect of permanent damage to the spinal cord by millimetres, Green spent he first three months after the incident in a special brace before undertaking an intensive rehabilitation program over the past few months.
While Green was on the sidelines Ian Madsen, Danny Smith, Matthew Reed and Ryan Farrell took the reins of the ADRAD Maxim.
"The past six months have really been the hardest of my life … both in a physical and mental sense," said Green.
"I'm not denying that there were times when it was really tough, but I guess having been through such a period does really provide a different view and aspect on life in general, there is always someone worse off than yourself.
"There has been a lot of people who have really supported me during my rehabilitation and helped me stay focused on my goal of returned to the track.  The team at ADRAD Radiators have been a long-time supporter of mine and I can't thank them for their continued support."
During last night's practice session in Darwin Green finished with the second fastest time (11.8290), less than a tenth of a second behind Danny Reidy (11.7610).
"It was great to get back out there and do what I enjoy, especially after all of the hard work I've had to do to get back to where I am," said Green.
"To finished with the second fastest time was a bit of a surprise given the fact that I've been out of the seat for so long but I'm not coming into this weekend with any expectations. I'm just happy to be back doing something I love, and if I can do well enough to qualify through to the final, that will certainly be a bonus."
Monte Motorsport driver Ryan Farrell finished last night's practice third fastest (11.8340) ahead of Brooke Tatnell (11.8670) in the Alan Barlee entry.  James McFadden rounded out the top five fastest times ahead of Kerry Madsen, Matt Egel, defending champion Garry Brazier, Robby Farr, Daniel Goldini and Jamie Maiolo.