Big test day held at Queensland Raceway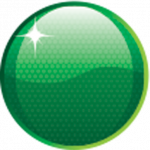 Eight V8 Supercars and 12 drivers conducted a big test day at Queensland Raceway yesterday.
Paul Morris Motorsport was on hand with four Commodores. Lead drivers Russell Ingall (Supercheap Auto Racing) and Greg Murphy (Castrol EDGE Racing) had their second test day of the year – and the first genuine test that Murphy has had in his Triple Eight-designed Commodore.
PMM also brought along its two Fujitsu V8 Series cars – the #67 'Kulwicki' chassis that team owner Paul Morris used to win a race Queensland Raceway at the start of the month, plus the Phil Foster-driven Commodore VZ.
Morris and team member Jack Perkins drove both cars, while fellow Fujitsu V8 Series drivers Tim Blanchard and Marcus Zukanovic sampled some laps in the #67 car.
Further down pit lane was Stone Brothers Racing which also had its four cars on hand.
Alex Davison (IRWIN Racing) and Shane van Gisbergen (SP Tools Racing) tested their Ford Falcon FGs, while Tim Slade (Wilson Security Racing) shared his car with Perkins.
Scott McLaughlin was also there in his Fujitsu V8 Series SBR-prepared Falcon, with Earl Bamber also getting some seat time in it.
Of all the drivers, Perkins was easily the busiest. He drove three cars during the day, but most importantly, got valuable laps in the Wilson Security Racing Falcon that he'll share with Slade in the endurance races.
"Yeah, I got to do a few laps which is always good," he told Speedcafe.com.au.
"I gave Phil Foster a hand, did a few set-up changes and I got his thing going a bit quicker. It was actually pretty good car to drive. We put Phil in after that and focused on getting him a bit faster. He's a good bloke, he does it for a bit of fun, but we want to get him to improve.
"I hopped in the 'Kulwicki' car after that, which is pretty similar to the car that I have raced in the Development Series. Dude (Paul Morris) wanted me to have a steer of that to put a baseline down in the morning because there were a couple of other guys who had a drive later on.
"I finished up with PMM at lunch time and I swapped race suits, put my Wilson Security hat on and trucked over to the Stones guys and had a good run in that car. It was my second time driving it and it was really good. We made a couple of changes, had a nice consistent pace, which is all I want to do come enduro time – I just have to give the car back to Tim in good nick.
"Stones had a pretty hectic testing schedule, but it was great to work with Wes (McDougall, engineer) and the guys on the car. It was really good to learn the car and do some good consistent times."