V8SA & teams create marketing committee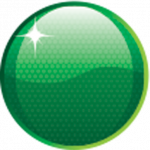 V8 Supercars Australia will set up a 'Marketing Consultation Committee' for commercial managers in the near future.
For the first time yesterday, the commercial and marketing representatives of the teams were invited to attend the Team's Forum in a separate meeting.
While the V8 Supercars teams owners were away discussing the future direction of the sport, with Car of the Future at the top of the list, the commercial and marketing managers from each team were chewing over a broad range of topics that included the shifting marketing and media landscape, the sharing of brand strategy, the growing digital platform, among other items.
The commercial meeting was chaired by V8 Supercars' Group Marketing Manager Bronwyn Humphrey. Other V8 Supercars representatives included Penny Glasson (Marketing Communications), Cole Hitchcock (Media), Ben Bartlett (Sponsorship), Camilla Millburn (Community Projects) and Joel Bowerman (Social Networking).
Humphrey told Speedcafe.com.au that the establishment of a V8 commercial committee, which will see four representatives selected, is aimed at improving communication and increasing sponsorship opportunities for the sport as a whole.
"The idea of the committee is to continue to improve the communication between the teams and the series," she said.
"There's a lot of good ideas from both the teams and the Championship, and this is a way to make it more seamless. There's quite a number of teams, and having a committee interact between the teams and the series means there's more of a chance that we'll be able to activate at all of the events as a coordinated group.
"From V8 Supercars Championship perspective, our priorities are to increase the number of people that experience our events – whether that's at the track, through our broadcast mediums or through our social media.
"If we're successful at doing that, then the team's sponsorship and series sponsorship looks after itself because people want to be involved."
TeamVodafone's commercial manager Peter Jamieson told Speedcafe that he is all for a commercial committee in the V8 ranks.
"A few of us have had a personal mandate to implement it, and it we've recgonised it needs works," he said.
"It needs a consensus to make it work. If we need to go to the board for changes to merchandise or memberships, there's no point bringing it to the board unless they are going to agree to it. We need to work through the process correctly.
"The outtake of yesterday's meeting was that all walked away knowing that the brand and the marketing of V8 Supercars is all about providing the most entertaining package in Australian sport.
"Our KPIs (Key Performance Indicator) should be measured on that fundamental. It was about knowing what your co-objectives are. If you ask that question each time you do something, and it works, then keep doing it."