Tim Slade confident of retaining #47 drive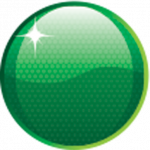 Tim Slade is confident that he will retain his ride in the #47 James Rosenberg Racing entry in the V8 Supercars Championship Series next year.
The 24-year-old, currently 18th in the V8 Championship, drives JRR's Stone Brothers Racing-prepared Ford Falcon FG. He had his best result of the season in the last round at Winton, finishing seventh in Sunday's race.
Slade and Rosenberg have enjoyed a long driver/sponsor relationship, dating back to 2004. This year, they linked with SBR and Wilson Security to get an entry in the top level of Australian motorsport.
Slade has a one-year driver deal with Rosenberg, while Rosenberg has a two-year agreement with SBR for car preparation.
Slade is confident that he will stay in the driver's seat of the #47 Falcon, but knows he needs to keep performing.
"As long as I keep doing my job properly, there shouldn't be an issue," he said.
"I'm just like any bloke out there – I need to prove myself. I'm a realist, and I understand that V8 Supercars is more of a business now than anything else.
"The number one priority is results and keeping sponsors and the team happy. If I'm not performing, then I'm the first person to say that I don't deserve to be there."
For more with Slade CLICK HERE