Molly Taylor set for tarmac challenge in Scotland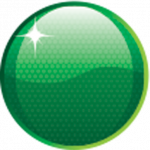 Molly Taylor is out to get her British Citroen Racing Trophy Championship back on track at this weekend's Jim Clark Rally.
The third round of both the British and Citroen Racing Trophy Championships, the all-tarmac rally on the Scottish borders runs from Friday evening through to Sunday afternoon.
Taylor has showed plenty of pace in the C2R2 over the opening two events, including a podium finish in the Bulldog Rally in Wales.
However, the 21-year-old was beached on the side of the road on one of the early stages at the Pirelli Rally. Once back on the course Taylor was consistently amongst the top two Citroen drivers, but she finished down the order.
Despite being fifth in the standings, Taylor is just eight points behind leader Robert Barrable; so a consistent weekend at the Jim Clarke Rally could easily see Sydney-sider right back in the title fight.
After testing the Citroen C2R2 in Ireland last weekend, Taylor is looking forward to the Scottish event after learning more about the car.
"I am really looking forward to the rally and after the test I have a much better understanding of what the car is capable of on these type of roads," said Taylor.
"It is some buzz on the limiter in 5th over a bumpy narrow road!"
As well as driving the car, Taylor spent time with the crew preparing the C2R2 after being forced to stay-on in Ireland.
"I had to spend an extra day in Ireland last week due to the volcanic ash cloud, which was a good excuse to get some work done on the car," said Taylor.
"I do miss that side of things, but I am so thankful to have such a great crew in Ireland as I would definitely not have time to fit it all in back in England on my own.
"The team also have a lot of experience in running the C2R2 and I am able to benefit from their knowledge."
The Jim Clark Rally totals 217-competitive kilometres.