Murphy and Ingall set for drag race debut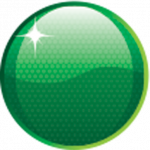 Paul Morris Motorsport drivers Greg Murphy and Russell Ingall will trade twists and turns for the straight quarter-mile at the Castrol EDGE Winternationals on June 10-13.
Murphy and Ingall will race their actual Castrol EDGE and Supercheap Auto Racing Commodores V8 Supercars at the Ipswich drag strip for the Castrol EDGE V8 Supercar Shootout on the Saturday of the Queen's Birthday long weekend, competing against each other for drag racing glory.
The pair were on-hand at Willowbank Raceway to unveil three-time Australian drag racing champion Ben Bray's new-look Castrol EDGE Top Doorslammer Monaro, before Ben and his father – six time Australian Top Doorslammer champion Victor Bray – gave the pair some 'drag racing 101' ahead of their big race on June 12.
"Talking to Victor and Ben, we have learned a fair bit about drag racing today, it is slightly different to our style of racing but I think it is a fantastic sport," said Murphy, a four time Bathurst 1000 winner.
"I love watching it and I don't think people realise just how much goes into it and its been great to be able to delve into that with the guys today."
"Any chance to have a race of any description is something we jump at and we are a pretty competitive lot so we are looking forward to getting on track and having a go."
Ingall is looking forward to the challenges that will be presented to the pair during the drag racing challenge.
"With drag racing you hear people say its just pointing the car in a straight line and going but after spending some time with legends of the sport it is really quite interesting just how technical the whole thing is," said Ingall.
"There are probably a few things Murph and I can pick up as well, they have been telling us how they work on their reaction times for the starting tree and the techniques are very interesting, and definitely something I'll be putting in the memory bank to see if I might be able to cut some better lights at the next V8 Supercar round.
"It is a really interesting sport and very intricate, and I can't wait to have a go."
Ben Bray was pleased with the development of his experienced students.
"I think they will do well, I took them out on the track and explained the Christmas tree and the starting process and I think they were a bit amazed at the technology," said Bray.
This is the second time that V8 Supercar stars have toured their cars down the drag strip, with 2009's event hosting the TeamVodafone pair of Jamie Whincup and Craig Lowndes much to the delight of the fans.
The Castrol EDGE Winternationals is the largest drag racing event outside of North America with in excess of 480 competitors lining up at the season-ending event.
The Thursday June 10 to Sunday June 13 event will host the championship ANDRA Pro Series final rounds for Top Fuel, Top Alcohol, Top Doorslammer, Pro Stock, Morgan & Wacker Top Bike and Morgan & Wacker Pro Stock Bike as well as final championship rounds for all of the sportsman brackets. For more information, schedules or to purchase tickets, please visit www.willowbankraceway.com.au