Mobil sells Australian petrol stations to 7-Eleven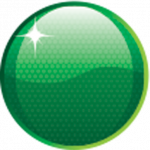 One of the most recognisable brands in the V8 Supercar paddock is walking away from its retail presence in the Australian petrol marketplace with the news that oil giant ExxonMobil has sold all of its 295 petrol stations in Australia to 7-Eleven.
Mobil 1 currently sponsors the Toll Holden Racing Team in the V8 Supercar Championship Series in a sponsorship that stretches all the way back to Peter Brock's return to the factory Holden outfit in 1994. Mobil replaced Marlboro as the major backer of Brock's racing in 1985.
As rival oil companies have reshaped their retail strategies, Mobil has looked to pull out of its fuel retail operations in Australia. Rival oil company Caltex made an offer to buy Mobil's Australian service stations but intervention from the Australian Competition and Consumer Commission killed off that deal, rumoured to be worth over $300 million.
7-Eleven currently sources fuels from Shell for its range of service stations, but has agreed to use Mobil's Altona refinery in Victoria – one of Mobil's few remaining major assets in Australia – to supply the former Mobil sites.
The 7-Eleven deal will stretch the famous brand's petrol station presence in Australia to over 650 stores. As part of the deal, 7-Eleven will on-sell Mobil sites in South Australia to the locally-based Peregrine Group, owners of the 'On The Run' and 'Smokemart' stations as 7-Eleven has no presence in SA.
7-Eleven is also well known for sponsorships in racing, as the long-time backer of Andretti Autosport and driver Tony Kanaan in the IZOD IndyCar Series and has also been involved in NASCAR sponsorship.
Mobil 1, the company's world-renowned oil brand, is a major backer of motorsport globally, including the Vodafone McLaren Mercedes team in the FIA Formula One World Championship.