Ambrose to return to Eldora for Prelude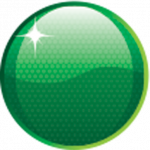 Australian NASCAR ace Marcos Ambrose will make his second appearance in the Gillette Young Guns Prelude to the Dream on the fast dirt banks of Eldora Speedway on Wednesday June 9.
Ambrose made his debut in the event last season, which is organised by track owner and two-time Sprint Cup champion Tony Stewart in aid of various charities.
The event features NASCAR Sprint Cup stars such as Stewart, Kasey Kahne, Matt Kenseth, Kyle Busch, Jimmie Johnson, Clint Bowyer and Denny Hamlin as well as other stars such as Ricky Carmichael (motocross) and Gary Szelzi (drag racing).
Ambrose was invited by Stewart to make his debut at the prestigious event last season, despite not coming from a dirt track oval background.
The Australian crashed his Kingsford-backed Late Model in the heat races, but was back on track to put in a steady performance in the feature race, earning the praise of Stewart.
"I think the guy who had the best feature was Marcos Ambrose," said Stewart.
"With Frankie Kerr as his crew chief on the Cup side, who has been at Eldora a lot in a winning Sprintcar, to see these guys take it as seriously as they did and the preparation they went through, it's fun to know they care that much about it to take that time to get ready."
Ambrose was proud to be invited back for a second crack at the race, which is televised nationally in the United States on the HBO pay-per-view channel.
The Aussie says that he is determined to perform well in this year's event now that he knows what to expect.
"I've already got a lot of pressure because I haven't grown up on dirt," said Ambrose.
"I want to do better, try harder and just get towards the front.
"As the track changes and dries, everything changes. Everything is really back to front for me. You go fastest at the start of the night when the track is at its best in hot laps.
"The groove is right up against the fence, there is no margin for error and the speeds are high … it's an intimidating place.
"I'm excited to be part of it again. I thank Tony and everybody for giving me the chance to come back.
"It's great to get one Eldora, one Prelude, under the belt. I finished the feature, brought the car back in one piece.
"Now I've done it, know what to expect, now I want to be ready
"I know what I need to do and what I need to do to be ready. I'm going to put a liot of time and effort into being ready for the race because it's a great event and I want to do well."