V8 teams give Car of the Future final tick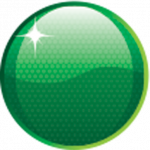 V8 Supercars' Car of the Future blueprint was given unanimous approval at the first of two V8 Supercars teams meetings on the Gold Coast today.
In a meeting of all 17 V8 team owners and their commercial and marketing representatives, a wide range of topics were discussed regarding the future direction of the sport. The biggest agreement that the teams reached was the immediate implementation of the Car of the Future program – starting in 2012.
V8 teams will be able to enter a 'Car of the Future' car from the commencement of the 2012 season, and it will be compulsory for the 2013 season. Teams will be able to phase in Car of the Future components under a parity system to ensure no performance advantage during 2012.
The V8 Supercar technical department will work to finalise the component specifications, including items such as floor pan, roll cage, wiring loom etc, with all component specifications to be finalised by June 30, 2010.
THE FINAL RACE OF THE 2023 REPCO SUPERCARS CHAMPIONSHIP ON ONE OF THE WORLD'S BEST STREET CIRCUITS. GO ALL IN AT THE VAILO ADELAIDE 500, CLICK HERE TO BUY TICKETS
The teams also unanimously agreed that the compulsory control cam shaft would be introduced, as planned, at the next Championship event – the Skycity Triple Crown in Darwin.
Also discussed were the preliminary planning stages of the 2011 Championship Series calendar, the management and promotion of the Hamilton 400 (now it has been assumed by V8 Supercar Events) along with the eight other events under the control of V8SCA and ongoing growth plans for the category.
Commenting on his first Team's Forum as CEO of V8 Supercars Australia, Martin Whitaker said that he was impressed with the commitment  of the V8 teams.
"Today represented the significant determination on behalf of the teams and V8 Supercars Australia to work collectively and collaboratively for the future development of the sport," he said.
"I was extremely impressed as the incoming CEO to witness first-hand such a committed group. The sport is in fantastic shape as a result."