Tim Slade: Proving his worth in V8s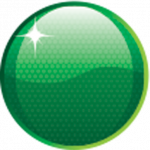 Tim Slade is one of the quiet achievers of this year's V8 Supercars Championship Series. Two solid results at Winton has lifted him up to 18th in the points table.
Slade drives for long-time supporter James Rosenberg in his Stone Brothers Racing-prepared Wilson Security Racing-backed Ford Falcon. Slade has enjoyed Rosenberg's support for many years.
Speedcafe.com.au's Grant Rowley spoke to him about his on-going deal with Rosenberg, his progress this year and the three endurance races in September and October.
SPEEDCAFE: You've had a long relationship with James Rosenberg that has ultimately seen you guys team up with a Stone Brothers Racing-prepared V8 Supercar this year. There are people in the paddock who would assume that where ever James is, that's where you drive. Is that how it is, or do you have to prove your worth to drive his car?
TIM SLADE: I'm just like any bloke out there – I need to prove myself. I'm a realist, and I understand that V8 Supercars is more of a business now than anything else.
The number one priority is results and keeping sponsors and the team happy. If I'm not performing, then I'm the first person to say that I don't deserve to be there, but given the situation this year – I've change to a new car, new team – I knew it was going to take a little while to get my head around it all and be being able to extract the most out of the car.
As I was saying, I knew it was going to be difficult start, especially on the street circuits. I didn't want to do what I did last year (ED: Slade didn't score any points in the first two rounds at Adelaide and Hamilton).
At Queensland and Winton, we made some pretty good progress, and every race meeting, my engineer (Wes McDougal) and I are understanding each other more and more. We're understanding the car better as well, so it's all pretty encouraging. And every time I jump in the car, I learn a little bit more about how to get the most out of it. I think that everyone realises these days that it's so close that it only takes a couple of tenths of a second to be behind the eight ball.
SPEEDCAFE: Knowing that you only have a one-year deal, how much pressure are you putting yourself under to keep those results coming?
TS: Pressure is something that I've had to learn to deal with over the years. Pressure brings mistakes, so I always go out and do the best I can do, and results usually take care of themselves. I feel like I'm making progress, and there's no reason why we can't carry that on to the next few races and have a pretty strong package for the endurance races.
SPEEDCAFE: When would you like to have your deal locked away?
TS: It's actually not something that I'm getting overly worried about at this stage. Sure, it would be nice to have something signed and locked away early so you don't have to worry about it. I'm not stressed at this stage. As long as I keep doing my job properly, there shouldn't be an issue.
As far as a time or a date goes, it doesn't bother me at the moment.
SPEEDCAFE: You had your best V8 weekend at Winton, finishing seventh in Sunday's race. Is this the first signs of the progress you are making?
TS: Yeah, it was good. I was the first of the Stones cars on the Saturday. I didn't qualify well on Sunday, but I wasn't worried, because I knew that we had a good race car based on the day before. We trucked along, made good progress and had a good result on Sunday. It could have been even better if they'd run the whole race.
SPEEDCAFE: You mentioned before you're working towards a strong endurance package. You've got Jack Perkins as your team-mate – a close friend of yours, but more importantly, someone who should be able to hold his own. What your expectations?
TS: My goal at the start of the year was to be top 15 in the championship, and I guess you change those a little bit as the season goes on and the enduros affect that a lot.
If we can come out of both enduros with a top 10 result, I'd be over the moon. A top five would be a massive bonus. I guess there's no reason why we can't do that. We've both got a bit of experience now.
We're good mates and we're also pretty much exactly the same size. When he drove my car at Winton, he sits in almost exactly the same position. That will make things easier, and we might have a bit of advantage in that we can get into the workshop and start practicing our driver changes and things like that.
SPEEDCAFE: For the Gold Coast 600 international-flavoured endurance race, you've got Heinz Harald Frentzen. He's got no V8 experience, but a lot of worldly racing miles. How do you give him driving tips when he has three F1 Grand Prix wins to his name?!
TIM SLADE: Yeah, I'm sure there can be a lot I can learn from him, and that's something I'm looking forward to. Obviously though, our cars are a lot different to what he's ever driven, and that goes for all of those guys who haven't driven these cars before. There's definitely things that the team and myself can teach or suggest to him.
Heinz Harald's drive actually came about through Jack. Heinz Harald is a family friend of the Greg Siddle. I've got to know Greg pretty well through some driver training work he got me to do and Jack asked 'Pee Wee' about Heinz – he has a lot of contacts internationally – and they're pretty good friends, so it went from there.
After F1, Heinz did DTM and a bit of that Speedcar Series. I think he has been racing some GT stuff of late, but I think he's going to be good.
SPEEDCAFE: Performance-wise, it's a huge ask for him to come out for one race and be right on the pace. Will he get some miles in the car before the Gold Coast week?
TS: It is a big ask. We've got to weigh up whether it is worth him coming out from an expense point of view to do some extra laps. He'll get the laps at Queensland Raceway on the Wednesday before, so that will help.
There is a chance that he'll do some extra laps, but we have to weigh up whether it is worthwhile.
SPEEDCAFE: And how do you think he'll go? Will he adapt quickly?
TS: I'd like to hope so. He has a lot of experience under his belt. Around a track like the Gold Coast, it's going to be hard for those guys. If it was a race around Queensland Raceway, he'd probably be able to get his head around that. Gold Coast is a pretty challenging track.
It's going to be about being smart. Like I said, with all of his experience, he should be able to adapt. I think his experience will go a long way.