Sir Jackie backs Mark Webber for F1 title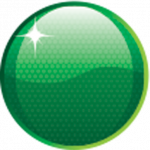 Multiple Formula One World Champion Jackie Stewart says that Mark Webber has what it takes to win this year's world title – and his best is yet to come.
Stewart, who presented Webber the trophy after his maiden Monaco Grand Prix win two weeks ago, says that the Australian Red Bull Racing driver is at the peak of his powers and could be the world champ this year.
"I rate him highly," Stewart told Reuters.
"He's 33 years age and I think the early 30s are the best time for a racing driver."
"I know I felt it, I came of age when I was about 30, how you went about your preparation, how you got your team to work for you. Mark has served a very long apprenticeship of not being recognised as being a future world champion – of working in a very journeyman-like fashion.
"Both of those wins that he had in Barcelona and Monaco were incredibly dominant. The car is obviously very good but he's now got the maturity to make that happen in a very convincing way. I think he's got a good chance of winning the championship this year."
While Stewart has heaped praise on Webber, he says that now isn't the time to be placing too many bets, as his team-mate Sebastian Vettel is still in the frame.
"I don't think you'd want to put very much money on one or the other," he said.
"Most people would put their money on Vettel right now I should have thought, but after what Mark Webber's done, it's pretty even."
Webber and Vettel currently sit locked on 78 points at the top of the F1 drivers championship.
The battle resumes this weekend at Istanbul for the Turkish Grand Prix.