New President for Motorsport New Zealand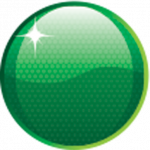 Motorsport New Zealand has a new president with the election of Shayne Harris as the successor to Steven Kennedy, who served in the role for 12 years.
The national sporting body held its Annual Meeting in Wellington over the weekend, confirming the appointment of Harris, who hails from Palmerston North, as well as the re-election of Vice-President Raymond Bennett.
Harris is a former racer and assistant race directory, clerk of the course and steward.
Outgoing President Kennedy, from Otautau in Southland, spent 22 years in the national administration of motorsport and will continue to serve in a range of international roles including as a steward for the FIA, a member of the FIA's World Touring Car Commission and as chairman of the Asia Pacific Rally Championship.
New Zealand's annual Motorsport Awards were also held over the weekend, with Speedsport Magazine publisher Grant McDonald honoured with a special citation for his work in the media as well as with the Speedsport Scholarship for young drivers.
The prestigious Jim Clark Trophy was won by Craig Baird, recognising his feat in winning the V8s Touring Car and Porsche GT3 Championships in the same season, which also earned him a special citation for Outstanding Achievement.
Baird, who became a Member of the NZ Order of Merit in the New Year's Honours List, is New Zealand's most successful racing driver, have won 26 championships during a racing career spanning over 30 years and also collected the Media Association's personality of the year award.
Baird, who also won the award in 1992, was unable to collect his award in person as he is racing in China this weekend.
Other finalists for this award were V8 driver and team owner John McIntyre (Nelson) and rising star Mitch Evans (Auckland) who had a stand out season in the Toyota Racing Series.
Evans did not leave empty handed, awarded the Steel Trophy for an outstanding racing driver under 21 years of age for winning the Toyota Racing Series title and Australian Formula Ford Championship Rookie of the Year honours after finishing runner up in that series in 2009.