Close to 500 entries for Winternationals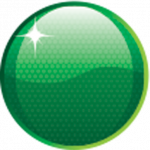 Over 480 of Australia's best drag racers are putting the final touches on their cars in preparation for next month's Castrol EDGE Winternationals at Queensland's Willowbank Raceway.
The June 10 – 13 event is the biggest drag racing meet outside of North America.
Headlining the entry list will be an impressive list of professional racers in the Group One categories of the ANDRA Pro Series; including nine entries in the Top Fuel category, 20 in Top Doorslammer, 14 in Top Alcohol, 13 in Top Bike, 20 in Pro Stock and nine in the Pro Stock Bike class.
In what is a significant increase in event numbers, Willowbank Raceway Management confirmed that for the first-time ever, the Pro Stock category will run a 16 car field at the season-finale.
"The entry list for this year's Castrol EDGE Winternationals, especially in the professional ranks, is testament to the strength of the event and the ANDRA Pro Series," said Willowbank Raceway Managing Director Steve Bettes.
"To have such massive fields in the elite categories, including the 20 car fields in Top Doorslammer and Pro Stock – who will have their first ever Castrol EDGE Winternationals 16 car field this year – is such an exciting thing."
In a coup for the event, five of the six professional champions from the 2009 Castrol EDGE Winternationals will be defending their prestigious Golden Christmas Tree (awarded to the winners at the event) this year.
With the Championships in the Top Fuel and Top Doorslammer divisions still within their grasp, well known drag racers Phil Lamattina and John Zappia will be hoping to take back-to-back Castrol EDGE Winternationals wins to help them claim the ANDRA Pro Series Title.
The Group Two categories have also continued to have a strong presence at the event, which is testament to the ANDRA Group Two Index System and the Rocket Allstars Racing Series, with 57 competitors nominated to compete across the four divisions.
"The Group Two and Three categories are the cornerstone divisions of drag racing in the country and the Castrol EDGE Winternationals is the opportunity for competitors in this country to compete on the biggest stage, we are delighted to welcome so many of them to the event," said Bettes.
For further event information visit http://www.willowbankraceway.com.au