Ambrose gets road course miles at VIR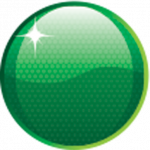 Australian NASCAR star Marcos Ambrose has tested at the Virginia International Raceway road course for JTG Daugherty Racing today.
The VIR test, which also saw DTM champion Mattias Ekstrom test for the Red Bull Racing Team, allowed Ambrose to prepare his car ahead of the first road course race of the season at Infineon Raceway in Sonoma, California on June 20.
Ambrose will get further road course testing under his belt at Watkins Glen International next Tuesday and Wednesday as part of an official tyre test for Goodyear.
Ambrose still has memories of his second-place finish in the Sprint Cup race at Watkins Glen last season, which came on the same weekend as his second-consecutive Nationwide Series win at the New York state circuit.
"That was a bittersweet day and I wish we had it to do all over again," said Ambrose.
"We just couldn't catch Tony (Stewart). He had fresher tyres. We're going back there to win the thing. The test at VIR (Virginia International Raceway) and Watkins Glen International is going to help us tremendously with our road course program.
"We were really good at the road courses last year, but there's always room for improvement and these tests are going to make us even better. We want to win one of these things and it doesn't matter if it's on an oval or at a road course like Sonoma (Infineon Raceway) in June."
Ambrose will return to Charlotte Motor Speedway this weekend for the Coca-Cola 600 with hopes of a strong finish at the 1.5-mile speedway.
Michael Waltrip Racing cars have strong form at Charlotte, with David Reutimann winning the 600 last season and Martin Truex Jr winning the Sprint Showdown last weekend before finishing second in the All-Star race to Kurt Busch.
Ambrose, who was fifth in the Showdown, hopes that last weekend's pace will carry over to this weekend's marathon race.
"We were pretty racy in the Showdown and it gives us confidence for this weekend," said Ambrose.
"We drove from 19th through the field in the Showdown. We had one of the fastest cars out there and we just ran out of laps.
"At least, we were able to use it as a test for Sunday. I was able to move around to see what the car could do up top, in the middle and on the bottom. We have a great reference point and I can't wait.
"It was great to see David (Reutimann) win last year and also nice to see Martin (Truex Jr.) win the Showdown and almost win the All-Star race.
"We all work together at JTG Daugherty Racing and Michael Waltrip Racing. We've got some confidence rolling and we are pretty excited about it.
Ambrose expects the 600-mile encounter to be a tough one.
"I'm not sure what to expect for a 600-mile NASCAR Sprint Cup Series event," said Ambrose.
"This is all brand new to me because the race was shortened by rain last year. 600 miles is a physical challenge as well as a mental one.
"You've got to get into a rhythm and have a car that's going to handle on long green flag runs because there's going to be a lot of them. Who knows how we will stack up, but we will be ready for it."