South Australia's Ultimate tradie confirmed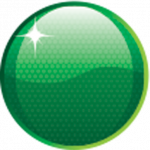 The IRWIN Tools Ultimate Tradesman Challenge continues to make its way around Australia in search of the country's finest tradie.
The challenge was staged in Adelaide last weekend at the National Tradesman Expo.
24 year-old plumber Robert Hodgetts recorded the fastest time of 47.50 seconds to book his place in the Sydney finale.
Three of the eight Australia / New Zealand final places have been filled. Hodgetts joins New Zealander Layton McCann and WorldSkills representative John Dagher in the final.
The Australian / New Zealand final will be staged at the Sydney Telstra 500 V8 Supercar event in December with the winner qualifying for a place in the world final in the US next March.
Hodgetts was surprised to have won.
"It all seems pretty surreal, I'm a bit shocked actually, I've never won a thing in my life," said Robert Hodgetts.
"It was a good challenge although I was fumbling a bit. It's not that it was difficult, everything in the challenge I do every day on the job, but when you're up against the clock you've got to contend with the nerves.
"My plan between now and Sydney is to think about what needs to be done and in what order. If I can make everything second nature then I think I will be in with a good shot at winning."
The IRWIN Tools UTC now heads to Western Australia and the Northern Territory.
The next UTC competition will be staged at the National Trademan's Expo at Perth's Burswood Dome and for V8 fans in the Northern Territory at the SKYCITY Triple Crown.
Both events are held on the weekend June 18-20, 2010.