Major changes ahead for Red Bull Racing?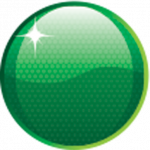 Dietrich Mateschitz, the founding owner of the Red Bull energy drinks empire that includes Red Bull Racing, has hinted that his Formula 1 squad is on the hunt for a new naming rights sponsor.
An article in British newspaper The Sunday Express detailed potential plans to rebrand Red Bull Racing, reporting that the Austrian company wishes to reduce its £79 million ($AUS140 million) a year investment in the team.
It is suggested that a new title sponsor would be expected to tip in close to £40 million ($AUS70 million).
The news comes off the back of Red Bull Racing steadily expanding their sponsorship portfolio in recent years, having first debuted in 2005 without any external on-car branding.
The team now boast a commercial portfolio  that includes Pepe Jeans , electronics giant Casio, French oil company Total, and foreign exchange firm FXDD – while also utilising Formula 1 to increase exposure for sister brands such as Red Bull Cola and Red Bull Mobile.
With his team having taken the lead in both the drivers and constructors championships thanks to their crushing one-two finish in Monaco, Masteschitz is reported as saying that "as soon as Red Bull Racing is recognised as an established team, a title sponsor could be possible."
The comment came after team manager Christian Horner told reporters in Monaco that Red Bull Racing "does not quite have the resource of the more established teams."
Star driver Mark Webber has also featured in the British press in recent days, having been non-committal when asked by The Mail whether he'd remain at Red Bull Racing next season.
"I'm very close to the guys at Red Bull, we've been through a lot and I have a great relationship with them," said Webber, whose contract is set to run out at the completion of the season.
"Yet things happen and change very fast in this business and you never know what's around the corner.
"At the moment, I'm only thinking about the next race, in Turkey next weekend. I imagine the picture will be clearer in another six weeks or so."