Krikke applauds new World Series tyre rule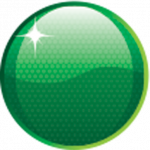 Multiple-time World Series Sprintcar Championship winning team owner Shane Krikke has applauded the initiative shown by series organisers to implement a new tyre rule for the 2010/11 season.
The new tyre rule will see all cars competing in WSS rounds once again with the Hoosier brand on the right rear but they will be limited to only using two new right rear tyres for the night.
WSS chairman Geoff Kendrick said limiting the number of right rear tyres used over the course of a race meeting would provide more of a level playing field between the budget and big-dollar teams.
"What we have adopted is the same concept as the Outlaws competition in America," said Kendrick.
"This means we will see teams using one right rear tyre for qualifying, in their heats and shootout then putting on the second one for the feature race.
"We have also changed the left rear to be a minimum of an RD12 or an equivalent in other brands unless drivers are using an 88 inch tyre, then they may use a D10 compound as the 88 inch Hoosier left rear is not made in an RD12."
Krikke, a long-time advocate for attempting to keep the costs of the Australia-wide series down, has applauded the introduction of the new tyre rule.
"I have been pushing for a tighter tyre rule for a while now and on face value I love the concept, particulary the left rear tyre," said Krikke.
"In America it works very well but one thing we've got to keep in mind is that we have two heat races so we need to maybe be a little bit flexible, particularly on the more abrasive tracks.
"It can not hurt the smaller teams and it is a win for everybody, we need to make sure we are continually looking trim the fat and this is certainly a way of doing that."
The national speedway series is slated to start in Brisbane on November 20 and end at the Perth Motorplex on February 19.