FPR seeks answers on new car speed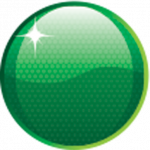 Ford Performance Racing is hoping that two tests within eight days will put Mark Winterbottom's V8 Supercars Championship Series title chase back on track.
The Orrcon Steel FPR driver has slumped in the past two months from second to eighth in the championship.
Winterbottom started the season with a new Falcon FG chassis, and armed with renowned engineer Campbell Little, the combination got off to a great start in the Middle East with four podium finishes in the first four races. However, podium form has eluded them since.
FPR team principal Tim Edwards told Speedcafe.com.au that yesterday's rain-affected test at Winton, plus next Monday's return test, is aimed at gaining more knowledge about the car's behaviour.
"The primary reason why we have been struggling on track is because we know so little about the new car," he said.
"It's changed so dramatically since last year. We turn up at each race meeting and the car isn't dialed in when we roll it off the truck. We've got a very small tool kit of changes that no one understands how to make the car go faster. That's exactly why we're doing the back-to-back test so we can build our data base.
"We want to know that when the car is doing 'x' we've got some idea of how to tune it and make it better.
"You've got to remember that in Frosty's case, two half hour practice sessions on a Friday (at a race meeting), there's no time to make any changes. We learn more in the five hours of dry running that we did at Winton (yesterday) than we have in all of those half-hour sessions put together."
Edwards said that the four-week break between Winton and Hidden Valley and the back-to-back tests allows the factory Fordsters to trial some new go-fast bits.
"We have a good break now between races so we can actually try and work through some of our issues," he said.
"We've got a fairly exhaustive list of items that we've wanted to test that we've been amassing since our first test day back in February. We knew we wouldn't get through all of our test program in the one day, so we decided to do the two days."