Felipe Massa linked to Renault for 2011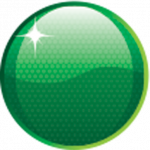 Felipe Massa may be in his last Formula One season with Ferrari and could be bound for Renault next year.
According to a report in Finland's Turun Sanomat Massa's long-time manager Nicolas Todt is believed to have held contract negotiations with Massa's current employer Ferrari and one other team, possibly Renault.
Massa insists that Ferrari is his first choice, although he is delighted to have other teams show interest in his services.
"I like it a lot at Ferrari – I know everybody and everybody knows me," Massa told Turun Sanomat.
"However, it is always encouraging to know that other teams with fast cars are interested in me. The main objective is to continue with Ferrari, but if that fails than we will look elsewhere."
It is believed that Renault's Robert Kubica and Red Bull's Mark Webber are high on Ferrari's wish list for 2011, with both linked to the team in recent weeks.
Massa has been with Ferrari since 2006, and nearly won the world title in 2008 – only pipped at the end by Lewis Hamilton. The Brazilian missed half of last year's championship when an errant spring hit his helmet in qualifying at Hungary, ruling him out. Making his comeback this year, he has been convincing overshadowed by team-mate Fernando Alonso so far, which has only increased the speculation that Ferrari is looking to replace him.