Brabham becomes a Kidney Health Ambassador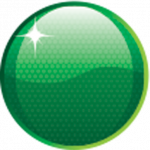 Third generation racer Matthew Brabham has become Kidney Health Australia's first Young Ambassador.
Brabham, who is this year competing in the Genuine Ford Parts Australia Formula Ford Championship, was presented with his special Gold K and announced as Kidney Health Australia Young Ambassador by the Governor-General of Australia and Kidney Health Australia's Patron in Chief, Ms. Quentin Bryce AC during a special ceremony at Admiralty House in Sydney today.
Matthew joins his famous grandfather triple Formula One World Champion Sir Jack Brabham, a dialysis patient, and Lady Margaret Brabham who are also Patrons of Kidney Health Australia.
"It was an awesome experience today to go Admiralty House and meet the Governor-General," said Brabham.
"To be recognised as a Young Ambassador for Kidney Health Australia is a great honour and something that I remember for a long time to come.
"At the end of the day your health is the most important thing in your life and the message from me is to start looking after yourself at an early age and you have a much better chance of living a long and healthy life".