Borland's latest toy makes stunning debut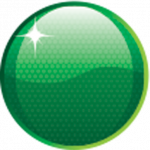 The latest offering from Borland Racing Developments, the Sabre 02 Formula Vee 1600, made a stunning debut last weekend at Sandown International Raceway during the Victorian State Motor Racing Championships.
Junior Racing Developments driver Daniel Reinhardt piloted the Force Tools Sabre 02 to pole position by a staggering 1.13s margin and went on to decimate the field, winning all four races and lowering the lap record by more than quarter of a second.
The Sabre is the second new race car chassis to come out of Borland Racing Development's shop this year. The organisation's Spectrum 012 Formula Ford is currently leading the Australian Formula Ford Championship (piloted by Chaz Mostert). Ironically, the new Spectrum also qualified on pole, won its first race meeting and broke the lap record in its debut.
Sabre driver Reinhardt said the Australian-built chassis was a credit to the Borland team.
"What a great weekend!" said an elated Reinhardt.
"I would like to thank JRD and Force Tools for the opportunity to drive the new Sabre 02 this weekend and congratulate Mike (Borland) and the BRD crew on a brilliant job with the new car.
"It was so easy to drive straight out of the box. We didn't have anyone in front of us to give a tow all weekend, so the straight line speed is all down to the body design and the chassis gives us so much grip in the corners.
"I also noticed early in the race and on Safety Car restarts that the body shape of the Sabre 02 didn't give much of a tow to the following cars, so I was able to break away pretty easily. The new Sabre is definitely the car to be in for FV1600 – I reckon they'll be busy at the factory when the orders start rolling in."