Walkinshaws take delivery of new movers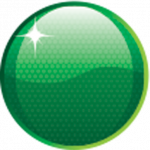 Walkinshaw Racing has reconfirmed its association with Freightliner and Detroit Diesel, taking delivery of two brand-new Freightliner Argosy Evolution prime movers for the Toll Holden Racing Team and Bundaberg Red Racing to use for the remainder of the 2010 season.
Freightliner's Carlo Beltrame handed them over to the team's four drivers Garth Tander, Will Davison, Fabian Coulthard and Andrew Thompson at their Clayton headquarters today. The two prime movers will call Clayton home for the next 12 months.
Freightliner has been a proud partner of Toll HRT for many years and more recently extended the partnership to Walkinshaw Racing's sister operation Bundaberg Red Racing. The two new prime movers have replaced the team's 2009 model trucks which have serviced Walkinshaw Racing since the start of last year.
The Freightliner Argosy Evolution, powered by a Detroit Diesel Series 60 ERG engine, will be responsible for transporting the team's 56 tonnes worth of race cars and equipment to each V8 Supercars race, covering more than 45,000 kilometres of Australian roads.
Toll Holden Racing Team driver and 2007 V8 Supercars champion Garth Tander, who will get a new race car for the next round at Darwin, said the new trucks are a welcome addition to the team's operation.
"Freightliner and Detroit Diesel have been the team powering our organisation to each V8 Supercar event for over five years now and have been an integral part of our sponsor group," Tander said.