Tracy fails on dramatic Indy 500 Bump Day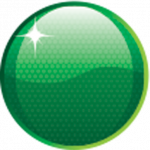 IndyCar veteran Paul Tracy has failed to qualify for the 2010 Indianapolis 500 on one of the most dramatic Bump Day qualifying sessions ever seen at The Brickyard.
Tracy failed to make the cut in his #15 GEICO car for KV Racing Technology, when the team withdrew Tracy's fastest time to make another qualifying run in an attempt to move themselves well above the cut-off.
When Tracy's attempt failed, it meant the Canadian's month of May was over.
"I mean, obviously I'm a little bit numb right now, disappointed," said Tracy.
"We were on track, and we were trying to do it. And it's harder to walk away, you know?
Stan Sport is the only way to watch every round of the INDYCAR SERIES. Click here for all the action streaming ad-free, live and on demand.
"The team did everything they could. I drove the wheels off it. And I don't know what to say.
"We've had a tough week, KV. The cars have, like I said, in certain conditions it had become very difficult to drive. We had three cars hard into the wall. So I was happy that we didn't end up going on the trailer in a box with a bunch of pieces.
"It's how Indianapolis is, you know? Some of the greatest drivers have not made it."
One of the leading drivers in the IndyCar Series, Tony Kanaan, was lucky to make the race after crashing his car for the second-consecutive day.
With two crashed cars in the #11 garage, the Andretti Autosport crew worked flat out to repair the Brazilian's spare chassis to get him back on-track. Kanaan, a former Indy 500 polesitter, was able to qualifying in 32nd position.
"I had the rear end of the Hunter-Reay's race car, Danica's engine cover, Marco's front wing, and it didn't fit very well in the car, and that we knew we were going to lose some speed," said Kanaan.
"You live, you learn. And we crashed. And today was just a nightmare.
"But every time I came out here, it was amazing, driving to Pit Lane to make an attempt or to try my car again, how big the crowd cheered.
"And that made me very emotional, and, again, it was a long day. Probably lost five days of my life today. Not a lot of hair anyway to lose. But here we are. I'm happy to be here."
Easily the fastest driver of the day was Bruno Junqueira, who amazingly was participating in his first full day of the month aboard FAZZT Race Team's second entry, with sponsorship for the Brazilian's #33 entry only confirmed overnight.
"First I have to thank B&W and the FAZZT team," said Junqueira.
"They stepped up last minute when I didn't get the money. B&W said, 'No, you are part of the team, and we want to help your car, as well.' So they made it possible. This money was short notice. I knew it was going to be difficult.
"We're not going to have much practice time, maybe Carb Day. But Tags (Alex Tagliani) is going to go for the race setup today, and I hope he can give me a good race setup. The cars are fast, and I'm happy."
Bryan Herta Autosport qualified for its first Indy 500 in the most exceptional of circumstances after rookie driver Sebastian Saavedra crashed during the day.
With the Columbian taken to nearby Methodist Hospital for scans, Herta's car sat on the bubble in 33rd place, dropping out of the race only to jump back into the top 33 as drivers withdrew their fastest time to post another qualifying run.
"Three times – three times we thought we were out when we crashed," said Herta.
"We were pretty confident that we were going to have to bump our way back into the race. So when we crashed we thought, oh, that's it. And then we got bumped out the first time. And OK, thought, OK, you're out, that's it. And then time withdrew in front of us, we got back in. We got bumped out a second time.
"In the dying minutes, Steve and I hopped on the golf cart with Colin Dyne from William Rast, our sponsor, and we went down to the tech area where they're sending the cars out, because we thought are we in? We were confused. We were like looking at each other, are we really back in?
"And I can't say I've ever experienced a range of emotions in one week, let alone one day, that we have through this whole process."
Saavedra found out about his qualification while watching the action on television from his hospital bed.
The day began with drama even before a car took to the 2.5-mile speedway, with AJ Foyt abruptly sacking his grandson AJ Foyt IV and replacing him with Jacques Lazier for Bump Day.
Lazier, Tracy, Jay Howard and Milka Duno were the four drivers who failed to qualify at the end of the day.
Pundits are saying that today's Bump Day was the most exciting in years and compared it to the classic 1995 Bump Day, where defending race winners Team Penske failed to qualify a car. See a video flashback from 1995 below.
RESULTS: Indianapolis 500 – Bump Day Qualifying
| | | | | |
| --- | --- | --- | --- | --- |
| Pos | No | Driver | Team | Four Lap Average |
| 25. | #33 | Bruno Junqueira | FAZZT Race Team | 225.662mph |
| 26. | #19 | Alex Lloyd | Dale Coyne Racing | 224.783 |
| 27. | #34 | Mario Romancini | Conquest Racing | 224.641 |
| 28. | #43 | John Andretti | Andretti Autosport | 224.518 |
| 29. | #67 | Sarah Fisher | Sarah Fisher Racing | 224.434 |
| 30. | #14 | Vitor Meira | AJ Foyt Enterprises | 224.388 |
| 31. | #5 | Takuma Sato | KV Racing Technology | 224.178 |
| 32. | #11 | Tony Kanaan | Andretti Autosport | 224.072 |
| 33. | #29 | Sebastian Saavedra | Bryan Herta Autosport | 223.634 |
| DNQ | #66 | Jay Howard | Sarah Fisher Racing | Bumped |
| DNQ | #41 | Jacques Lazier | AJ Foyt Enterprises | Bumped |
| DNQ | #15 | Paul Tracy | KV Racing Technology | Bumped |
| DNQ | #18 | Milka Duno | Dale Coyne Racing | Bumped |