Last lap victories for Priaulx and Muller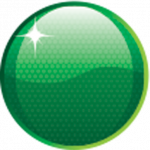 Andy Priaulx and Yvan Muller both took last lap victories in the third round of the FIA World Touring Car Championship at Monza on the weekend.
In Race 1, Andy Priaulx snatched victory in the final corner of the last lap ahead of his BMW team-mate Augusto Farfus and Chevrolet's Rob Huff, who crawled across the line with only three inflated tyres.
Gabriele Tarquini had been leading from Huff until the final corners of the race until Tarquini had a front-left puncture through the Ascari chicane, allowing Huff to briefly take the lead. His joy was short-lived as his front-left tyres also exploded coming into the Parabolica.
In the drama, the BMW Team RBM duo was able to capitalise, driving around the outside on the exit of the final corner to take a 1-2 for the German manufacturer. Huff held third while Tarquini dropped to seventh.
Race 2 saw Chevrolet's Muller claim another last lap victory as the lead SEAT León TDI of Danish rookie Michel Nykjær sprung a front-left puncture on the final lap.
Tom Coronel and Huff completed the podium as Nykjær did not finish the race, pulling off the track at the second chicane.
The victory has given Muller a 24-point lead in the driver's championship ahead of Tarquini, Huff, Priaulx and Tom Coronel.
Both Muller and Priaulx are scheduled to compete in V8 Supercars' Armor All Gold Coast 600 in October this year with Paul Morris Motorsport and Triple Eight Race Engineering respectively.
The other WTCC/Gold Coast entrants, Tiago Monteiro (Centaur Racing) and Alain Menu (Brad Jones Racing) are currently seventh and ninth in the WTCC standings.
The next round of the world championship is at Zolder, June 18-20.