Headlining tin-tops at Shannons Mallala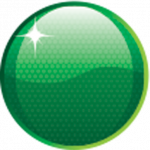 The Shannons Nationals Motor Racing Championships will see two headlining tin-top acts at Mallala Motor Sports Park this weekend.
The Commodore Cup National Series will see a unique format used, with two half-hour long races including compulsory pit stops.
Also, the Kerrick Sports Sedan Series will be racing for the prestigious Clem Smith Cup, a 15-lap feature race that carries a $5000 prize pool.
Other categories featured at the fourth round of the Shannons Nationals include the Formula 3 Australian Drivers Championship, Porsche GT3 Challenge presented by Mission Foods, Shannons V8 Touring Car National Series and the South Australian Formula Vees.
In Commodore Cup, series leader Scott Andrews is looking forward to his first race at the South Australian circuit.
"Mallala is another track that I haven't been to at all, so it will be a totally new experience for me," Andrews said.
"We are thinking up new strategies all the time to make our pit stop the fastest, that's where the races are going to be won or lost.
"Coming into Mallala leading the points is a great thing, but our goal doesn't change, and that is to win races.
"If we can keep finishing in the top two and three all season we will have a great chance at the championship, and that is the aim for us, to stay consistent and up the front."
Behind Andrews in the series point score is the Phillip Island round winner Nick Parker, Adam Beechey, Matt Chick and Tony Bates, who will all be out to prove a point.
The Kerrick Sports Sedans consists of the PPG Gearbox 'Dash for Cash', with the top-six qualifiers inverted for a four lap sprint to the finish, with the format receiving widespread acclaim after its debut at the Wakefield Park round in March.
Front-runners are expected to include series leader Kerry Baily (Nissan 300ZX), Darren Hossack (Audi A4), Trent Young (Mazda RX7) and Dean Randle's Saab Aero, which features bodywork largely constructed with carbon fibre.
Shannons Nationals action commences at 9:00am on Saturday, with Sunday racing at 9:30am. Saturday tickets are $25, Sunday admission is $35, and weekend passes are available for $50.