Defending champs score wins in Topeka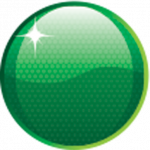 Reigning NHRA Full Throttle Drag Racing Series champions Tony Schumacher (Top Fuel), Robert Hight (Funny Car) and Mike Edwards (Pro Stock) all collected wins at the 22nd annual O'Reilly Auto Parts NHRA Summer Nationals presented by Castrol GTX, at Heartland Park Topeka to bolster their 2010 title hopes.
It was the first time that Schumacher and Hight had won in Topeka. Those results moved them closer to the points lead. For Edwards the result added to his already impressive lead of 267-points over runner-up Allen Johnson.
Don Schumacher Racing teammates Tony Schumacher and Cory McClenathan were each going for their third win of the season. Schumacher got off the line first and won on a holeshot, 3.875-seconds to 3.864-seconds, to earn his 64th career win. McClenathan is 97-points back of leader Larry Dixon and Schumacher is just 11-points behind his teammate. The win was also the 100th for U.S. Army-sponsored cars.
"To go out and beat Cory by five-thousandths of a second, Dixon the round before, and Shawn Langdon by eight-thousandths of a second; that's what racing is about," said Schumacher.
"Cory's a great driver and he gave us a great race. We knew it was just going to be just inches no matter what.
"We needed to get [Topeka] off the list. It's been a great career but there were two tracks I hadn't won at, here and Atlanta."
Robert Hight won his third straight event defeating Jeff Arend, 4.10-seconds to 4.15-seconds, for his 16th career win. Over the course of the weekend, Hight, the defending NHRA Full Throttle champ, moved past teammate Ashley Force Hood and into second place and now sits just 49-points behind his boss, John Force.
"This is stuff you dream about," said Hight.
"I'd never won more than three races in a season, so to come out here and win three in row and win from the pole, that's tough to do; not many guys do that.
"You have to give Arend and that whole team over there a lot of credit. We didn't take them lightly. We knew we were going to go up there and run a good number, and I knew I had to do my job. Arend's good on the Tree and I had to stay focused."
The Pro Stock battled was between the top-two in the class. A runner-up last year, Mike Edwards got a 0.016-of-a-second to 0.026-of-a-second holeshot to win his 26th Wally with a 6.717-seconds to Allen Johnson's quicker-but-later 6.710-seconds. The 0.007-of-a-second victory for Edwards is his fifth win of the year and matches his 2009 season total.
"It's been awhile since our last win in Topeka [in 1999], although we were runner-up to Allen Johnson last year," said Edwards.
"We managed to leave first today because, and that was a good thing because that Hemi Dodge of Roy and Allen Johnson is really running strong, they are a top-notch team and they're going to be something to reckon with all year long. I'm not sure that they won't make a lot of winner's circles this year because they are running extremely strong."
After racing last weekend in Atlanta, the Full Throttle teams will have next weekend off before heading to Joliet outside Chicago for the United Association Route 66 NHRA Nationals. That event kicks off four straight weekends of racing and a string of seven events in the next eight weeks.