Coulthard assumes reins of Tander's VE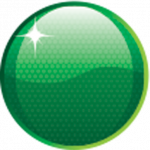 The injection of two new chassis for the Toll Holden Racing Team will see Garth Tander's current Commodore handed down to Bundaberg Red Racing stable-mate Fabian Coulthard.
Tander's VE (WR007) is actually almost a season older than Coulthard's current Bundy Red car (WR009), but after a difficult start to the 2010 season, the factory Holden team has elected to place Coulthard in Tander's car in an attempt to swing some fortune in the Kiwi's favour.
Tander and his Toll HRT team-mate Will Davison will both debut new chassis at the next round of the V8 Supercars Championship Series at Darwin. They will complete a 20-lap new car shakedown next week at Winton, before returning to Winton a week later for a full-on test session.
Coulthard will get his first laps of Tander's ex-HRT Commodore at the full test session.
The New Zealand ace, currently a disappointing 24th in the V8 Championship, told Speedcafe.com.au that getting the new car won't be the entire remedy to the team's hellish season start, but it may unlock some answers.
"I've been told that the cars are all the same, so to be honest, I don't think it is going to make that much of a difference," he said.
"Garth's car is a proven car and I'm looking forward to getting my hands on it, but I don't think that that alone is going to be the thing that's going to get us to the front.
"We don't exactly know what it is yet. I think it's something a little bit bigger than that to get our cars close to front."
Coulthard says that he'll be able to work closer with Tander, considering he has a mountain of experience in that vehicle.
"Garth has obviously become well acquainted with that car over the last few years, he knows how it reacts and what it's like," he said.
"I'll be able to go to him for a little bit more advice and see what we can come up with.
"We just can't wait to get to the test, try a few things out. We have to iron out our creases and get our championship going for our next run in Darwin."
Coulthard admitted that the first 12 races of the 2010 championship in his new team is not what he had envisioned pre-season, although he expects them to be resolved soon.
"It's been a tough start to the year. I expected to be closer to the front that what I am, but at the end of the day, the bad times that we're going through will only be part-time," he said.
"Walkinshaw Racing is a great team and they've been in this situation before and got themselves out of it. I'm not fazed about the fact that we're not delivering as well as we should be. I know I'm in a good team and we'll be able to bounce back."