Meyers wins at I-96 for second straight year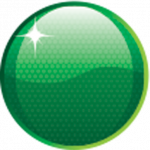 Californian Jason Meyers scored his second World of Outlaws win in a row at the blazing half-mile I-96 Speedway in Michigan on Saturday night.
After starting on the second row for the 30-lap main event Meyers settled into fourth spot while Danny Lasoski led the way ahead of Donny Schatz and Dean Jacobs.
Meyers charged past Jacobs on the opening lap before getting around Schatz for second on the ninth lap, he then took over the lead on lap 25 remaining when Danny Lasoski encountered a mechanical failure while leading.
Meyers had to endure three double file restarts in the final six laps and chose the high side of the track each time. Joey Saldana took the lead in turn one on a lap 25 restart but Meyers fought back to take the top spot back in turn two at the sweeping half-mile. On each of the final two restarts, Meyers quickly jumped to a lead and never looked back.
"This place has been really good to us," said Meyers.
"It was a great race track here tonight. There were a couple of grooves. I wasn't very good on my restarts unfortunately, but I got them figured out there at the end."
Craig Dollansky used a strong restart with four laps to go to come from sixth to second, getting around Australian Kerry Madsen (finished sixth), Tim Shaffer, Joey Saldana and Jason Sides, who charged to third spot at the chequered flag.
A number of drivers had bad luck while running up front including Schatz, who blew a left rear tire while running third. Kraig Kinser was running fourth when his engine let go, while Jac Haudenschild blew a left rear tire while running fourth.
Meyers' 41st A-Feature win of his career with the World of Outlaws, has moved him into second in the series standings as he chases his first championship aboard the GLR Investments KPC.
World of Outlaws Championship Standings through May 22
| | | |
| --- | --- | --- |
| 1. | Joey Saldana | 2701 |
| 2. | Jason Meyers | 2687 |
| 3. | Steve Kinser | 2677 |
| 4. | Donny Schatz | 2550 |
| 5. | Jason Sides | 2539 |
| 6. | Paul McMahan | 2442 |
| 7. | Jac Haudenschild | 2423 |
| 8. | Craig Dollansky | 2411 |
| 9. | Lucas Wolfe | 2408 |
| 10. | Kraig Kinser | 2406 |