Kurt Busch wins All-Star as brother fumes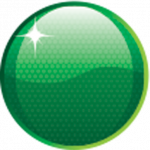 Kurt Busch has made it a great day for Roger Penske by winning the non-points Sprint All Star race at Charlotte Motor Speedway.
Just a few hours after Team Penske qualified first, second and fourth for the Indy 500, Busch drove his #2 Mille Lite Dodge to victory in the US$1million-to-win, three segment race.
Busch headed home a fast finishing Martin Truex Jr, who qualified for the race as a result of taking victory in the Sprint Showdown earlier in the day in his #56 NAPA Toyota.
Busch was pleased to avoid capture victory in the event.
"Man, this car was a rocket ship at the end," said Busch, who had scraped the wall in the third segment of the race.
"This is huge. This is one of the big marquee events. We were able to dodge the wrecks and, ultimately, we had the fastest car when it counted."
Truex Jr was pleased to have such a good night in both races, hoping to carry that form into the Coca Cola 600 at the same track next weekend.
"It was fun to get in and we put a lot of effort into this race because it meant a lot for us to come out here and not only have fun tonight, but get ready for the 600 next week," said Truex Jr.
"We've got a pretty good car here. I think we know what we need to do to be better for next week. Overall it was a lot of fun. I wish it was a few more laps. I was actually a little better than Kurt (Busch) there at the end."
As Kurt Busch sprayed champagne in Victory Lane, his younger brother Kyle was sitting with team owner Joe Gibbs in the #11 Febex team hauler of Denny Hamlin, waiting for his team-mate after the two clashed on track.
As Kyle Busch went to go around the outside of his team-mate, Hamlin checked up and ran wide, pushing Busch into the wall. Moments later, Busch's front right tyre went down on the front stretch, causing he and Kasey Kahne to hit the wall hard.
Hamlin was diplomatic when explaining the hauler chat.
"It's a good conversation to have," said Hamlin.
"Me and Tony (Stewart, former Joe Gibbs Racing team-mate) has had this same conversation and it was under a little different circumstance, but this is a good problem to have for our team.
"For two guys to be wanting to go for the win like they are, that's all we can ask for. Myself, I'm so confident that one of the two of us are going to win that 600 next weekend, it was a good meeting.
"Kyle (Busch) was fiery at the beginning, but calmed right down at the end. I think it's just kind of his personality and me, I'm a little more reserved and kind of quiet about it. I think it's just two teammates that happen to be teammates going for a race win right there."
Australian Marcos Ambrose came home strong in the Sprint Showdown but ran out of laps to claim one of the two transfer spots, finishing fifth.
Ambrose also finished in the top five in the fan vote, with that transfer place going to Carl Edwards.
"We had a great run going out there this evening, I just wish we had a few more laps to track down the leaders and crack the top-two to make it into the main event," said Ambrose.
"The car has been quick all weekend long, I think if we had made the All-Star race we definitely would have been a contender.
"I can guarantee that we are doing everything in our power to get that breakthrough win, we'll be looking to build on the momentum we have had this weekend when we race here in Charlotte next weekend."
RESULTS: NASCAR Sprint All-Star at Charlotte Motor Speedway
| | | | |
| --- | --- | --- | --- |
| 1. | #2 | Kurt Busch | 100 laps |
| 2. | #56 | Martin Truex Jr | |
| 3. | #20 | Joey Logano | |
| 4. | #11 | Denny Hamlin | |
| 5. | #14 | Tony Stewart | |
| 6. | #29 | Kevin Harvick | |
| 7. | #12 | Brad Kesolowski | |
| 8. | #17 | Matt Kenseth | |
| 9. | #16 | Greg Biffle | |
| 10. | #71 | Bobby Labonte | |
RESULTS: NASCAR Sprint Showdown
| | | | |
| --- | --- | --- | --- |
| 1. | #56 | Martin Truex Jr | 40 laps |
| 2. | #16 | Greg Biffle | |
| 3. | #31 | Jeff Burton | |
| 4. | #96 | Paul Menard | |
| 5. | #47 | Marcos Ambrose | |
| 6. | #6 | David Ragan | |
| 7. | #77 | Sam Hornish Jr | |
| 8. | #43 | A.J. Allmendinger | |
| 9. | #34 | Travis Kvapil | |
| 10. | #99 | Carl Edwards | |