Harvick signs on to stay with Childress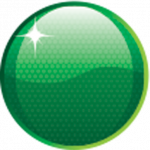 Leading NASCAR driver Kevin Harvick has re-signed with Richard Childress Racing in a multi-year contract extension with the Chevrolet team.
Harvick, who recently won the Sprint Cup race at Talladega, confirmed the news with team owner Richard Childress at Charlotte Motor Speedway today.
Childress was pleased to retain Harvick, who was the replacement to Dale Earnhardt after the seven-time champion's death at Daytona back in 2001.
"We're very excited to have Kevin back," said Childress.
"He has written a lot of history for RCR. He stepped in the car when we lost Dale in 2001 and I don't know of any driver that could have stepped in there under the pressure and handled it the way he did.
"We'll always be grateful. To have him come back and re-sign again, we're excited about it."
Harvick will run with a different major sponsor next season, with current backer Shell moving to Penske Racing to back Kurt Busch from next season.
Rumours have linked Budweiser to RCR for next season when its current deal with Richard Petty Motorsports expires. With Kasey Kahne leaving the Petty team at season's end, Budweiser's backing is said to be on the move.
Harvick could end up in the red colours of Budweiser, or even take over the General Mills sponsorship to free up team-mate Clint Bowyer to take on the Bud backing.
"I know there will be questions about sponsors," said Childress.
"We have three or four companies that we are dealing with right now and hopefully in the very near future, we'll have something to announce there.
"But the key thing is to have Kevin back. He is a top driver in this Series and to have him in our group of drivers is just unbelievable and we are glad to have him back."
Harvick said despite a horror 2009 season, staying with RCR was the right decision given the team's turnaround this year following an internal restructure.
"I felt pretty good about the way everything has gone between Richard and myself and all the internal things that have been going on," said Harvick.
"We're positioned as well as we have ever been to race for a championship this year with Scott Miller taking over the competition role. Kent Day, ECR Engines and the chassis shop and everybody that is a part of everything that really has had a tremendous amount of restructuring since probably late summer of last year.
"It has been an incredible turn around. The attitude and the morale and the people that I have been around for a long time, those are the things that you want to work out when you have so much time and effort invested in for years and years and years.
"To be able to race for a championship this year was our goal and we have been able to accomplish that so far. Our goal is to race for championships every year and obviously last year we didn't do that.
"We felt like we've made all the right changes and hopefully we can continue going forward with the performance and things that we've done and feel really comfortable with all of that."
Harvick and Childress said that the new deal will also involve bringing the RCR and Kevin Harvick Incorporated teams even closer together, with KHI fielding teams in the Nationwide and Truck Series with several drivers, Harvick included.
"We've made a huge effort between the two companies to make sure that those cars are prepared similarly to my Cup car to make sure that as much transfers from Saturday to Sunday," said Harvick.
"Chassis, engines, communication from the technical standpoint will be a huge piece of this; and really, as two companies working together hand-in-hand like we will going forward, makes us a lot stronger as one than it does as two separate companies."