Lewis Hamilton charged over hooning offence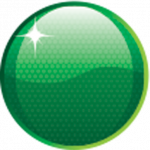 McLaren driver Lewis Hamilton has been charged over his driving offence on a public road while in Melbourne during this year's Australian Formula One Grand Prix.
The 2008 world champion was pulled over by police after he did a burnout and a fishtail in a borrowed Mercedes on Lakeside Drive. The car was impounded under Victoria's hoon laws.
The 25-year-old has now been charged with intentionally losing control of a vehicle with a court hearing set for August 24 at Melbourne Magistrates' Court.
The court hearing is scheduled just three days before first practice for the Belgian Grand Prix at Spa and it is unclear whether Hamilton will have to be present at the hearing.