Castroneves and Power in Indy qualifying 1-2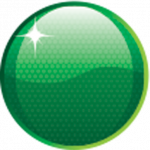 Helio Castroneves has scored his fourth Indianapolis 500 pole position in qualifying for The Greatest Spectacle in Racing at Indianapolis Motor Speedway today.
Castroneves dominated the day's qualifying action, beating home Team Penske team-mate and Australian Will Power in a one-two for Roger Penske's squad.
"It's great to have a 1-2 start for Team Penske," said Castroneves.
"It's a shame that Ryan (Briscoe) didn't have his chance on the last one. It's great to be part of this team. We work so well together. I'm on the pole, but all three of us benefit from it. I'm very proud of my team; they did a great job today."
Power admitted to applying Castroneves' set-up to set his fast time and achieve his best ever Indy 500 starting position.
"It's great to see the Verizon car on the front row and the Penske cars 1-2," said Power.
"It's pretty tough to beat Helio (Castroneves) at Indianapolis. He's a quick guy. I'm happy with our starting position, and it's good for the points.
"When I saw Helio's time, I thought that's crazy fast. But when I put the downforce level he had on a bit later, I was up there in the high 27s. I should have done that when it was warmer and the air was thinner, but that comes down to experience, and he has great experience here."
Dario Franchitti denied The Captain the entire front row of the starting line-up by qualifying in third place for Target Chip Ganassi Racing, with Ryan Briscoe in fourth place.
Alex Tagliani continued to be the best of the non-Penske/Ganassi cars in a giant-killing effort in the small, first year FAZZT Race Team entry. 2008 Indy 500 winner Scott Dixon was sixth.
The third row of the grid features two drivers without full-time rides, with Graham Rahal putting the Rahal Letterman Racing entry in seventh spot and Ed Carpenter continuing to show up more fancied Panther Racing team-mate Dan Wheldon by qualifying in eighth.
Hideki Mutoh for Newman/Haas Racing was ninth and another part-timer, Sam Schmidt Motorsports driver Townsend Bell, rounded out the top 10.
Dreyer & Reinbold Racing had all four of its entries qualify into the field today, with Ana Beatriz also earning the honour of the fastest female driver in 21st place.
It was a horror day for two teams in particular; Andretti Autosport and KV Racing Technology.
Tony Kanaan crashed early in the day in the 7-Eleven entry, ruling him out of the day's qualifying and forcing him to qualify tomorrow for one of the positions from 25th to 33rd on the grid on Bump Day.
The best Andretti Autosport driver was Marco Andretti down in 16th position. Danica Patrick just scraped into the field today in 23rd place.
KV Racing Technology had a busy day, with Takuma Sato having a big wreck in the team's Lotus entry, ruling him out for the day, while the team was able to repair Mario Moraes' car after his crash, allowing him to qualify in 13th place.
See below video highlights from Pole Day and interviews with the top six drivers in qualifying and full qualifying results and drivers still to qualify below.
RESULTS: Indianapolis 500 – Pole Day Qualifying
| | | | | |
| --- | --- | --- | --- | --- |
| Pos | No | Driver | Team | Four Lap Average |
| 1. | #3 | Helio Castroneves | Team Penske | 227.970mph |
| 2. | #12 | Will Power | Team Penske | 227.578 |
| 3. | #10 | Dario Franchitti | Target Chip Ganassi Racing | 226.990 |
| 4. | #6 | Ryan Briscoe | Team Penske | 226.554 |
| 5. | #77 | Alex Tagliani | FAZZT Race Team | 226.390 |
| 6. | #9 | Scott Dixon | Target Chip Ganassi Racing | 226.233 |
| 7. | #30 | Graham Rahal | Rahal Letterman Racing | 225.519 |
| 8. | #20 | Ed Carpenter | Panther Racing | 224.507 |
| 9. | #06 | Hideki Mutoh | Newman/Haas Racing | 223.487 |
| 10. | #99 | Townsend Bell | Sam Schmidt Mototsports | 225.097 |
| 11. | #22 | Justin Wilson | Dreyer & Reinbold Racing | 225.050 |
| 12. | #2 | Raphael Matos | deFerren Dragon Racing | 225.028 |
| 13. | #32 | Mario Moraes | KV Racing Technology | 224.888 |
| 14. | #21 | Davey Hamilton | Dreyer & Reinbold Racing | 224.852 |
| 15. | #24 | Mike Conway | Dreyer & Reinbold Racing | 224.583 |
| 16. | #26 | Marco Andretti | Andretti Autosport | 224.575 |
| 17. | #37 | Ryan Hunter-Reay | Andretti Autosport | 224.547 |
| 18. | #4 | Dan Wheldon | Panther Racing | 224.464 |
| 19. | #8 | E.J. Viso | KV Racing Technology | 224.380 |
| 20. | #23 | Tomas Scheckter | Dreyer & Reinbold Racing | 224.261 |
| 21. | #25 | Ana Beatriz | Dreyer & Reinbold Racing | 224.243 |
| 22. | #78 | Simona de Silvestro | HVM Racing | 224.228 |
| 23. | #7 | Danica Patrick | Andretti Autosport | 224.217 |
| 24. | #36 | Bertrand Baguette | Conquest Racing | 224.189 |
| – | #14 | Vitor Meira | AJ Foyt Enterprises | Bump Day |
| – | #66 | Jay Howard | Sarah Fisher Racing | Bump Day |
| – | #41 | AJ Foyt IV | AJ Foyt Enterprises | Bump Day |
| – | #15 | Paul Tracy | KV Racing Technology | Bump Day |
| – | #34 | Mario Romancini | Conquest Racing | Bump Day |
| – | #29 | Sebastian Saavedra | Byran Herta Autosport | Bump Day |
| – | #18 | Milka Duno | Dale Coyne Racing | Bump Day |
| – | #43 | John Andretti | Andretti Autosport | Bump Day |
| – | #67 | Sarah Fisher | Sarah Fisher Racing | Bump Day |
| – | #19 | Alex Lloyd | Dale Coyne Racing | Bump Day |
| – | #11 | Tony Kanaan | Andretti Autosport | Bump Day |
| – | #5 | Takuma Sato | KV Racing Technology | Bump Day |
| – | #33 | Bruno Junqueira | FAZZT Race Team | Bump Day |