Brad Jones Racing locks in final enduro slot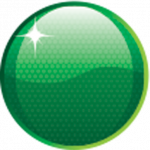 David Wall has been confirmed as Karl Reindler's co-driver in the Fair Dinkum Sheds Racing Commodore for this year's V8 Supercars endurance races at Phillip Island and Bathurst.
It will be the 2010 Australian GT Champion's second start in V8's 'Season of Endurance' after partnering Leanne Tander in the Wilson Security Racing team last year.
Wall will get his first drive of the Fair Dinkum Sheds Commodore tomorrow (Monday) and Tuesday at Winton Motor Raceway alongside Brad Jones Racing team drivers Reindler, Jason Bright, Jason Richards and fellow enduro drivers Matt Halliday and Andrew Jones.
Wall says that a top 10 finish with Reindler is not out of the question.
"I haven't driven the car yet and I've only ever driven a Falcon before so I'm very excited about it," he said.
"BJR's package at Bathurst is very, very good. I think they're more than on top of their game with a lot of good people within the team.
"Karl is really getting on top of his car; he got the fastest lap in Sunday's race at Winton so it's obviously coming along. We'd need a few things go our way, but I'm aiming for a top ten finish at Phillip Island and Bathurst. I think that's a realistic goal to have; anything more is a bonus.
"I would like to be in the category next year but there are only 30-odd seats and about another 60 guys that would like to be there. Hopefully the enduros will give me a good springboard for 2011."
BJR team co-owner Brad Jones, who will miss his first V8 Supercars endurance races in a long time, said that Wall first came to his attention at last year's Bathurst 1000.
"David won the GT championship last year and I followed him around for a few laps at Bathurst and thought he certainly looked like he was peddling the thing pretty hard," he said.
"It took me a couple of laps to get past him and I remember thinking 'whoever's in that car is doing a good job.'
"People come from many different directions into V8s and I think that's OK as long as you learn your race craft. David's doing some overseas stuff in the Mosler this year, driving high horsepower Porsches and he comes from a good racing pedigree. His dad was a very good peddler in Sports Sedan. I think he's got plenty of talent and will be competitive for us in the enduros."
The two V8 Supercars endurance races are the L&H 500 at Phillip Island (September 10-12) and the Supercheap Auto Bathurst 1000 (October 7-10).