Phillip Island venue burns to ground in fire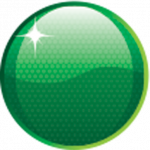 A pub well known to the motor racing community is no more after the Isle of Wight Hotel in the town of Cowes on Victoria's Phillip Island burned to the ground early this morning.
The Isle of Wight, one of only two pubs in Cowes, was a venue frequented by race fans and teams alike on race weekends at the nearby Phillip Island Grand Prix Circuit.
The championship celebrations of Marcos Ambrose, Russell Ingall and Stone Brothers Racing (2004 and 2005) and Rick Kelly, Garth Tander and the HSV Dealer Team (2006 and 2007) all took place in the Isle of Wight.
The 140-year-old pub's destruction will put an enormous hole in the Cowes nightlife later this year when the L&H 500 will be staged at Phillip Island in September, followed by the Australian MotoGP in October.
The Isle of Wight, consisting of a downstairs bar and beer garden and a two-area nightclub known as 'Splash' upstairs, was completed destroyed in an enormous fire overnight.
Cowes residents were urged to stay inside and close all doors and windows this morning as airborne asbestos particles floated through the smoke.
'Hotel', which is situated just a few metres west of the Isle of Wight on The Esplanade overlooking the ocean and the Cowes Pier, is for the time being the only pub in Cowes.