Engine problems halt Atkinson in Japan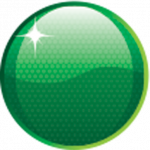 Australian Chris Atkinson has had his good run in Rally Hokkaido derailed after his Proton suffered from engine problems mid way through today's opening leg.
Atkinson, who is making his second start for the PROTON R3 Rally Team this weekend, began the day in fifth place from the registered Asia Pacific Rally Championship (APRC) competitors after last night's opening 1.20km Super Special Stage in Obihiro.
After spending the opening stage of the day settling into his new surroundings in the Proton machine, the Gold Coaster posted the third fastest stage time of the APRC drivers on the day's second stage to move into fourth position.
Unfortunately, it was during the next stage when Atkinson's Proton began to encounter trouble and he finished almost three minutes behind the fastest driver. He was forced to retire from the day's action with an engine issue shortly after the stage.
"It's not an ideal way to finish the day but we're learning with the car and that's what happens when you are developing things," said Atkinson.
"The opening stage today I really just took it very easy and then started to push a little harder in the second one, which gave us more of an indication of the potential of the car.
"During the next stage we began to suffer a small engine issue so it was better to retire for the day rather than risk any further damage.
"The team will assess everything tonight and we hope to make some repairs which will allow us to get back out there tomorrow."
Atkinson's Proton team-mate Alister McRae was also forced out of today's action with engine problems midway through the day.
With only a pair of circuits around the Super Special Stage remaining in today's opening leg it is Gaurav Gill, who's co-driver is Australian Glenn Macneall, who leads the APRC drivers. Gill is 27.8 seconds ahead of local driver Katsuhiko Taguchi.