Brian Vickers out for 2010 NASCAR season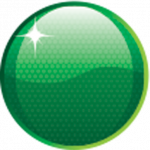 Red Bull NASCAR driver Brian Vickers has revealed that he expects to be out for the rest of the 2010 season as a result of blood clots on his lungs and left leg.
Speaking publically for the first time since being diagnosed and immediately sidelined from driving duties in the #83 Red Bull Toyota, the 2009 Sprint Cup Chase contender told a media conference at Charlotte Motor Speedway that he will be out for the rest of the year as a result of his treatment.
Vickers, along with Dr Steven Limentani and Red Bull Racing Team boss Jay Frye, addressed the 26-year-old's condition today, advising that Vickers would be unable to race while being treated with blood thinning medication to remove the potentially deadly clots. The trio did not speculate on any potential cause for the clots.
"It is not advisable for him to race while on blood thinners," said Limentani, a Charlotte-based hematologist and oncologist.
Vickers was candid when admitting his frustration at the situation.
"It sucks. This is what I love to do," said Vickers.
"I've never, throughout my entire career, been on the sidelines. That's what hurts the most. This is my life, and I fully intend on being able to do it again."
Vickers complained of chest pains while in Washington DC and was hospitalised May 12. Tests revealed the blood clots, and he was released Friday and returned to Charlotte. When pains resurfaced the next day Vickers was admitted to Carolinas Medical Center, where he spent another two days.
Upon his release, it was determined that driving a race car was not a good idea for the foreseeable future.
"I didn't want to go to the doctor. They were going to take me out of the car," admitted Vickers.
"You think you're bulletproof. You're 26. You're a race car driver. You skydive. You think it'll just go away. I want nothing more than to be back in the car, but I don't focus on the negative. I'll deal with the cards I've been dealt.
"My friends and family have constantly reminded me, 'At least you're still with us.' I'm lucky. Very fortunate."
Casey Mears filled in for Vickers at short notice in Dover last weekend and was given permission by NASCAR to take his close friend's qualification place in this weekend's Sprint All-Star race in Charlotte.
Team boss Jay Frye said that the team expected to continue to field Mears in the #83 as team-mate to Scott Speed.
"Casey is doing a great job. We don't anticipate any changes. We're very comfortable with Casey," said Frye.
Nationwide Series team Braun Racing has moved swiftly to draft in Reed Sorenson to fill the races Vickers was scheduled to race in the team's #32 Camry.
Vickers is determined to overcome this career setback and return for next season.
"I expect to be back in the car next season — and win the Daytona 500," said Vickers.