V8 Supercar competing at World Time Attack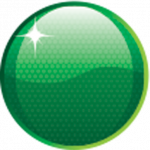 Former V8 Supercars driver Jose Fernandez is competing this weekend at Eastern Creek Raceway's inaugural Yokohama World Time Attack Challenge.
The Time Attack, also known as Superlap, sees some of the top tuning workshops from the United States and Japan compete against entrants from Australia – like Fernandez in his ex-Britek Ford Falcon V8 Supercar – in what is being touted as the unofficial world championship for this emerging form of motor sport.
Time Attack began in Japan as a competition between street car modifiers to see who could build the fastest vehicle over a flying single timed lap.
Another regular V8 driver Steve Owen is also competing at Eastern Creek today and tomorrow.
Fernandez, who has competed in both the Fujitsu V8 Series and the Championship Series, told Speedcafe.com.au that the Time Attack was a good opportunity to blow off the cobwebs.
"I'm going to run the car I raced in the 2008 Fujitsu Series when with Britek, it's actually Jason's last car," Fernandez said.
"The World Time Attack Challenge is an invitation-only event for the world's top tuners.
"There are teams coming out from Japan and the US so I thought I'd have a go and race something other than an Evo or a Nissan.
"I'll run something I know. I'm really looking forward to it."
For more on Jose Fernandez CLICK HERE for today's 'Where are they now?'