Rick Kelly: First win around the corner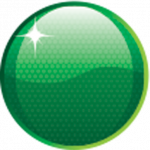 Rick Kelly is confident that his team's first V8 Supercars win is just around the corner.
The Jack Daniel's Racing driver scored Kelly Racing's first pole position at Winton Motor Raceway last weekend in convincing fashion. He finished fourth in the race, maintaining seventh place in the series.
It's been a consistent season for the 27-year-old, only finishing outside the top 10 in two of the 12 races so far.
While he is yet to finish on the podium this year, he is positive that the next big team box to tick – a race win – can come sooner rather than later.
"I think there's a good chance a win is just around the corner," he told Speedcafe.com.au.
"I'm getting sick of finishing in fourth place. To get that pole at Winton, I basically did it twice. I messed the first lap when I did a (1m)22.1s, which isn't bad when you mess it up. I went out there with another set of tyres and clearly put it on pole. I think there was a little bit left in it too.
"I'm pretty happy. It's the first real time that we've had a car that's absolutely on rails since we've started the team, and we've been working towards that lately."
Pole is one thing, collecting the big trophy is another, and the 2006 V8 champ says that big gains have been found in his #15 Commodore of late.
"The exciting things is that we've found a couple of things with the car set-up that has had a big improvement with no negatives, and that's quite rare," he said.
"You normally jump up and down with set-up and don't normally find anything too obvious but for us to have found that stuff and to be working together like we are, it's exciting."
Kelly says that his 18-month old team, a relative new comer in comparison to all of the other self-sufficient organisations, has taken its time getting on top of its cars, but when that first win does come, it would have been worth the wait.
"It's very hard to get a set-up on the car that you're happy with. Look at some of the bigger teams now that have been around forever and have won championships, and they're having a big struggle," he said.
"In the past 18 months, finding pace is quite an achievement. It's taken some time to reengineer these cars and then find their sweet spot and have confidence in the car's set up. That's a big task.
"I'm pretty happy with the pace of the car now. When we finally get the team's first win, it's going to be a big deal."