NASCAR throws out Ambrose team appeal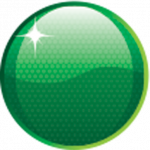 NASCAR's National Stock Car Racing Appeals Panel has thrown out a protest by Marcos Ambrose's team, JTG Daugherty Racing, over a rules breach on the Australian's #47 Camry at Texas Motor Speedway in April.
JTG Daugherty Racing argued that the pieces added to the radiator support panel near the nose of the car were spacers used to align the panel correctly with the bottom of the radiator.
But the Appeals Panel, consisting of Buddy Baker, Jack Housby, Cathy Rice and George Silbermann, said in a statement that "the pieces clearly constituted added weight. Furthermore, the Appeals Panel was troubled by the thought of unapproved weight located in an area other than an approved weight container as defined in the Rule Book."
The penalties handed out on the Tuesday following Texas, 50 points deducted from both the driver's and owner's standings and US$50,000 fine and probation until 31 December 2010 for crew chief Frank Kerr, will stand.
This weekend sees Ambrose race in the non-points Sprint Showdown at Charlotte Motor Speedway in the #47 Cavalia-sponsored Toyota Camry.
If Ambrose fails to finish in the top two in the Sprint Showdown, he will depend on winning the fan vote to progress to the US$1million-to-win Sprint All Star.
"I am honored that fans have been voting to keep me in the top 10," said Ambrose.
"That's pretty special and I am humbled by everyone's support and very appreciative. It really means a lot. I'm not sure where we are in the standings, but I've been told that it's really tight."
Ambrose is aiming to emulate Joey Logano, who was voted into the All Star race last season. After the bad luck he's endured this season, Ambrose would appreciate a change of luck.
"We do need some good luck," said Ambrose.
"We've had anything and everything imaginable happen to us this season, but we're not going to let it slow us down. If we're not voted in, we will focus on finishing in the top-two for a transfer spot."
You can vote online for Ambrose now by CLICKING HERE.