Tony Kanaan on top at Indianapolis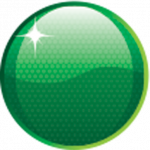 Tony Kanaan has set the fastest time in Thursday practice for this year's Indianapolis 500 aboard the #11 7-Eleven car of Andretti Autosport.
Kanaan is arguably the best driver in this year's field never to have won the Indianapolis 500. Coincidentally, his team owner Michael Andretti is arguably the greatest driver of all time never to have won an Indy 500.
Kanaan, who led laps in each of his first seven races at Indy, admitted that his time came from a qualifying simulation run where he enjoyed the advantage of slipstream assistance, on a day where many of the pre-race favourites concentrated solely on race set-up.
"I think everybody knows how we pulled those speeds up. Everybody has been doing it all week," said Kanaan.
"The car felt good, and although it was in the draft; you have to have a good car to get those kinds of speeds. We worked on qualifying today along with a lot of people.
Stan Sport is the only way to watch every round of the INDYCAR SERIES. Click here for all the action streaming ad-free, live and on demand.
"It's going to be very interesting on Saturday if it rains tomorrow. It's a very tight field."
Kanaan admitted that the might of Penske and Ganassi are likely to be too tough to topple in the battle for pole.
"Right now, I don't see anybody else besides the three Penske and the two Ganassi guys to be on the pole, to be honest with you," said Kanaan.
"Unless somebody finds something between now and Saturday; I think we're going to see that they're going to play between themselves."
Friday will see the final day of practice at the Brickyard before qualifying, although weather forecasts for 'Fast Friday' are pointing to rain.
Pole Day qualifying will be staged on Saturday, with Bump Day to set the field of 33 drivers on Sunday.
RESULTS: Indianapolis 500 – Practice 6
| | | | | |
| --- | --- | --- | --- | --- |
| Pos. | No. | Driver | Team | Lap Speed |
| 1. | #11 | Tony Kanaan | Andretti Autosport | 226.775mph |
| 2. | #15 | Paul Tracy | KV Racing Technology | 226.322 |
| 3. | #06 | Hideki Mutoh | Newman/Haas Racing | 226.230 |
| 4. | #26 | Marco Andretti | Andretti Autosport | 226.108 |
| 5. | #4 | Dan Wheldon | Panther Racing | 226.106 |
| 6. | #3 | Helio Castroneves | Team Penske | 226.080 |
| 7. | #12 | Will Power | Team Penske | 225.836 |
| 8. | #77 | Alex Tagliani | FAZZT Race Team | 225.609 |
| 9. | #30 | Graham Rahal | Rahal Letterman Racing | 225.559 |
| 10. | #21 | Davey Hamilton | Dreyer & Reinbold Racing | 225.431 |
| 13. | #9 | Scott Dixon | Target Chip Ganassi Racing | 225.035 |
| 16. | #6 | Ryan Briscoe | Team Penske | 224.811 |
| 20. | #10 | Dario Franchitti | Target Chip Ganassi Racing | 224.167 |